Hey Yo, Draven here.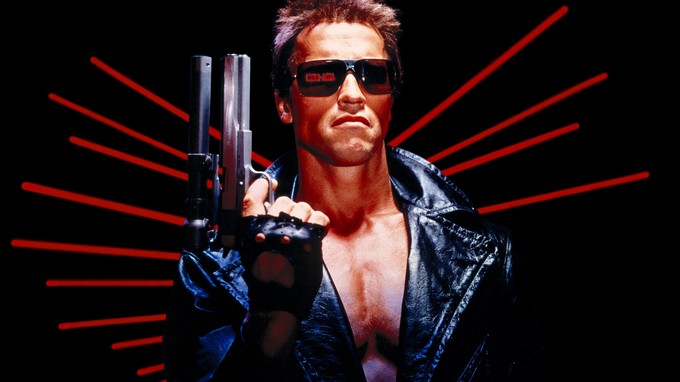 Megan Ellison seemingly came out of nowhere in 2011 and outbid Lionsgate for the rights to make a new TERMINATOR trilogy. She reportedly paid about $20 million to acquire the rights, and then joined up with Paramount to move forward on making the first film in the planned new trilogy, TERMINATOR: GENESIS, which is currently scheduled to be released in 2015.
A new TERMINATOR trilogy didn't really seem to fit in with what Megan Ellison and her production company, Annapurna Pictures, had worked on before though. Annapurna Pictures' 2013 films currently have 17 different Oscar nominations, and are known for producing films like AMERICAN HUSTLE, HER, SPRING BREAKERS, ZERO DARK THIRTY, THE MASTER, and the remake of TRUE GRIT. Most just assumed that in 2011, Annapurna and Megan Ellison were just trying to make a name for themselves as a new production company by acquiring the rights to make new TERMINATOR films.
It appears now that could have been the case as Annapurna Pictures have decided to not fund TERMINATOR: GENESIS. Instead, Paramount and Skydance Productions (which is run by Megan Ellison's brother, David Ellison) will fund the production for the new film, while Megan Ellison will remain an executive producer on the film. This isn't expected to cause any delay at all for the film and production is expected to begin in April.
Many have jumped to the conclusion that Annapurna Pictures and Megan Ellison are giving up on TERMINATOR: GENESIS and the future of the franchise, but this might have been the plan all along. Megan Ellison acquired the rights to the franchise at Cannes in 2011, which was before she (she is only 27-years-old) or her production company had any reputation at all. She hasn't shown any interest since then in blockbuster, big-budget films, and it could have been that she was just attempting to acquire the rights to a known franchise in order to make some waves and gain some leverage for her company.
Development on the film then began to get moving, with Schwarzenegger agreeing to return, writers being hired, Alan Taylor signing on to direct, and then the cast starting to fill out. She sold the distribution rights to Paramount (in partnership with her brother's Skydance Productions) and now it is too far along for Paramount or Skydance to just let it die because of the loss of a production company. Again, her brother, David Ellison, is running Skydance and released a joint statement with Megan so it would appear that this has been a long time in the making and that there are no hard feelings. Just business as usual in Hollywood.
TERMINATOR: GENESIS is still scheduled to be released July 1st, 2015.
Follow me on Twitter here!