Hey Yo, Draven here.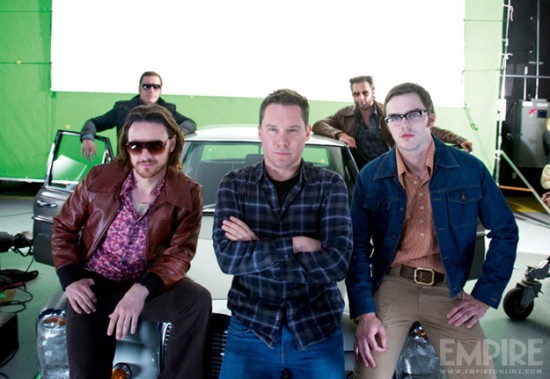 I am not a big fan of the recent "teaser for a teaser" craze that studios are using to tease their blockbuster films. I think they are kind of pointless, especially when they are just using quick cutting footage for ten seconds. We don't really get a good idea of anything and so I usually just stay away from them. Many people are interested in any amount of footage though (and above all else, I am a man of the people), so here is brief clip from what I am assuming will be an upcoming trailer for X-MEN: DAYS OF FUTURE PAST:
I didn't waste much time trying to analyze and break down that ten seconds of footage. However, I am interested in what Bryan Singer teased with this tweet:
Something BIG is coming Jan 27. #XMen @EmpireMagazine #Empire25 http://t.co/9OmYJh3eQ2

— Bryan Singer (@BryanSinger) January 23, 2014
Empire is releasing a special X-MEN: DAYS OF FUTURE PAST issue on January 27th, so I assume along with a new trailer, the "BIG" something Singer was referring to will be our first look at the giant, mutant-hunting, Sentinels in action. We already got a good look at one in August, but so far, have yet to see them in action in any of the marketing so far.
Stay tuned though as the second wave of marketing for the most expensive comic book movie of all time is about to kick into gear so there will be an onslaught of new items to discuss.
X-MEN: DAYS OF FUTURE PAST is scheduled to be released May 23rd, 2014.
Follow me on Twitter here!