Papa Vinyard here, now here's a little somethin' for ya...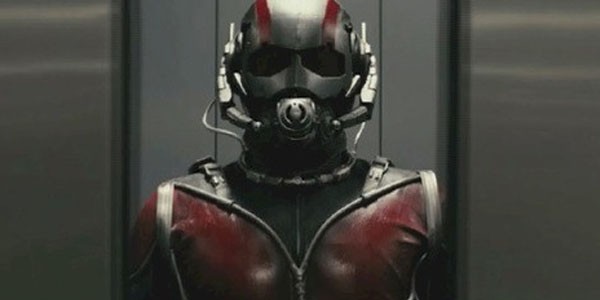 We figured when BATMAN VS. SUPERMAN got pushed back that there would be some release date reconfiguring going on by Summer 2015's other tentpoles to accommodate the change. It appears that ANT-MAN has jumped on that film's former release date of July 17th, bumping it up two weeks from its original date of July 31st. Also appearing on the 17th will be Joe Wright's (no relation to Edgar) PAN, which may or may not feature Garett Hedlund as Hook. That leaves the 31st wide open for the other currently-scheduled release for that day, Tim Burton's MISS PEREGRINE'S HOME FOR PECULIAR CHILDREN.
If ANT-MAN had come out a mere two weeks after BATMAN VS. SUPERMAN, it may have been somewhat overshadowed, but now, it basically has July all to itself. The weeks before or prior don't really have anything that directly goes up against ANT-MAN (unless you include PAN or the TERMINATOR reboot scheduled for July 1st), so Edgar Wright's left-of-center Marvel flick will have some breathing room, allowing all interested parties to take their sweet, precious time making their way to the theater.
But the point is that we'll be seeing Paul Rudd in Edgar Wright's ANT-MAN as co-written by Joe Cornish two weeks earlier than we expected. Which is a good thing.
ANT-MAN will now crawl its way into your brain on July 17th, 2015.
-Vincent Zahedi
"Papa Vinyard"
vincentzahedi@gmail.com
Follow Me On Twitter