Hey Yo, Draven here.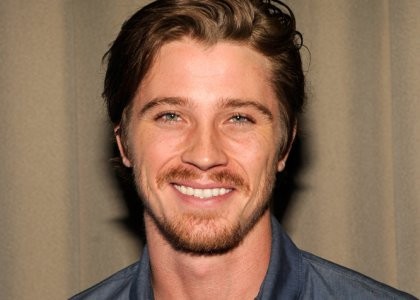 THR is reporting that TRON LEGACY star, Garrett Hedlund has been offered the role of Hook in Joe Wright's upcoming big budget Peter Pan adaptation, PAN. As we heard when it was reported that Hugh Jackman was in talks to join the film, Hook will start out as an ally to Peter Pan and will reportedly be working on Blackbeard's ship. Blackbeard (it is still unknown whether Jackman is officially signed for the role) will be the main antagonist of this film with Hook eventually turning on Pan. I am assuming that Warner Brothers sees this as a potential franchise so it might be a multi-film deal for Hedlund.
Hedlund is coming off of some praise for his brief role in INSIDE LLEWYN DAVIS but didn't become the leading man star that many were expecting after his role in TRON LEGACY. To be fair to him, his big budget films (TRON: LEGACY, ERAGON) have had a lot more issues than just him. The only role he has really impressed me with was his over-the-top performance in DEATH SENTENCE, otherwise he just doesn't seem to have the charisma to be an interesting leading man. With Hook though it sounds like he will be more of a side character and Joe Wright has been able to get terrific performances out of most of the actors he has worked with previously so Hedlund could surprise me. He hasn't accepted the role yet, and he is known for being particularly picky in the last few years, but this confirms that this is going to be a Hook we haven't seen before.
Joe Wright's PAN recently took over the release date vacated by the BATMAN/SUPERMAN film and is now scheduled to be released July 17th, 2015.
Follow me on Twitter here!