Basing one's assessment of any movie make-up/costume/creature on Halloween attire is a dodgy proposition at best. All one has to do is look upon the wretchedness of last year's PACIFIC RIM Halloween costumes to see what I'm talking about.
Why are such costumes so unimaginative and cut-rate? I haven't a clue, but if I had to bet, I'd assume this tendency has something to do with production costs and the logistical/practical perils of producing too many components - much less doing it well.
I feel so strongly about the awfulness of some of these costumes that I was inclined not to even bother posting this particular story. Alas, I see a few other sites have picked up this image, so I didn't want to deprive y'all of the chance to…
…'discuss'…the matter.
Via TeenageMutantNinjatiurtles.com comes this look at a Michelangelo Halloween costume from the upcoming Michael Bay produced, Jonathan Liebesman directed reboot. Producer Brad fuller recently us that the Ninja Turtles in this film are not aliens, as had been previously rumored…so at least there's that?
So here's that Michelangelo costume from the film. The good thing about this is: there's no way the version appearing in the movie won't look better?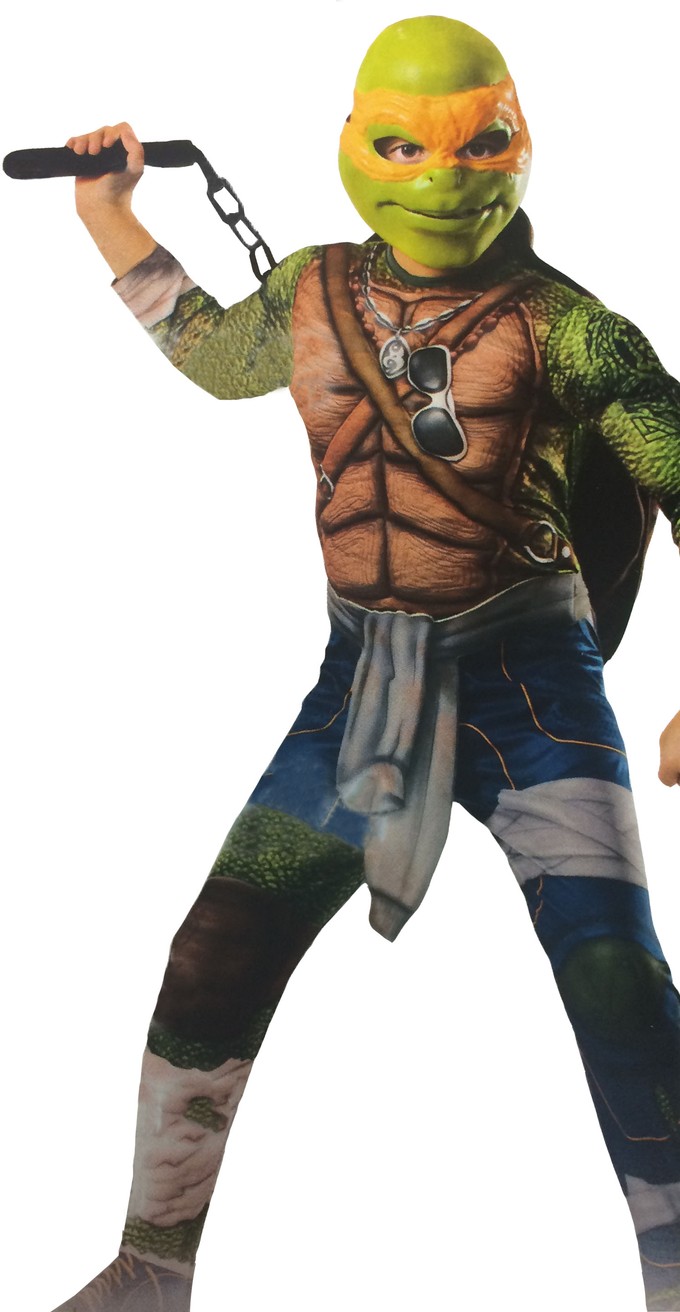 My first concern, beyond the quality of the physical costume itself: the Turtle is wearing pants? I mean, I know NINJA TURTLES pants exist….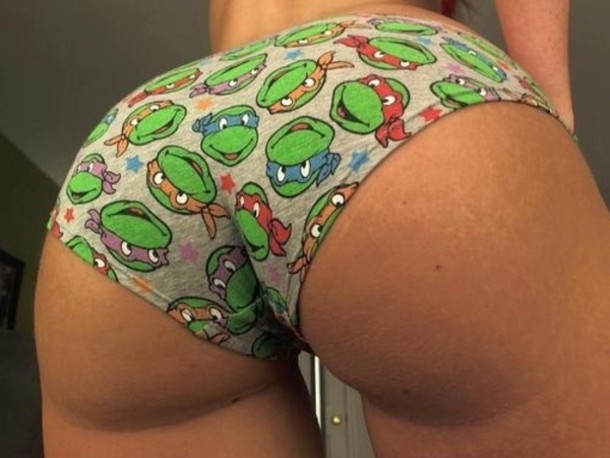 …but I'd never considered Turtles IN pants? Will "Turtles in pants" become the next "Nipples on Batman" or "Flames on Optimus? We'll see when the new NINJA TURTLES movie releases this August.
—————-
Glen Oliver
"Merrick"
- e-mail
- Twitter
- Google +