Movie News
The Very Kermity UK Poster For MUPPETS MOST WANTED!!
Here's a new poster for MUPPETS MOST WANTED. I believe this is a UK version (the film opens March 28 there - a week later than the picture's March 21 release Stateside).
Despite some unfortunate early trailers and lackluster promo images, I'm hearing this picture is a bit improved over 2011's release. Which I look forward to if true - as the Muppets deserved (and deserve) better than that.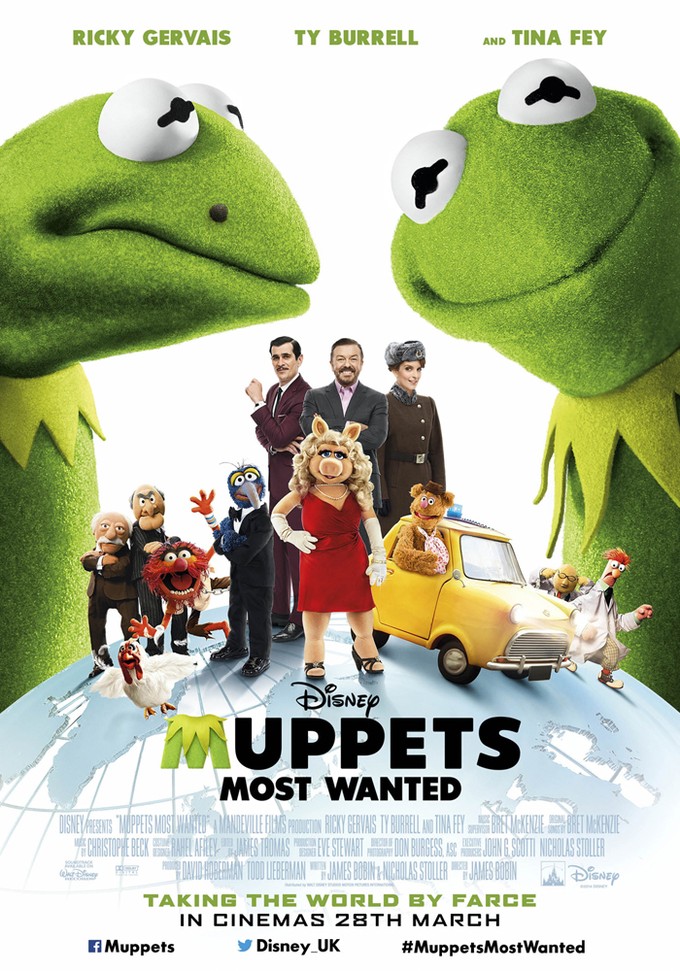 —————-
Glen Oliver
"Merrick"
- e-mail
- Twitter
- Google +