Movie News
Look Upon The IMAX Poster For The ROBOCOP Remake!!
Via its Twitter stream, IMAX has issued a new poster for ROBOCOP - which'll be released in the format February 12 .
As has been the case with other films recently, this IMAX poster is substantively better than the standard posters for the film - and (notably) obscures the new RoboCop design which has rubbed so many people the wrong direction.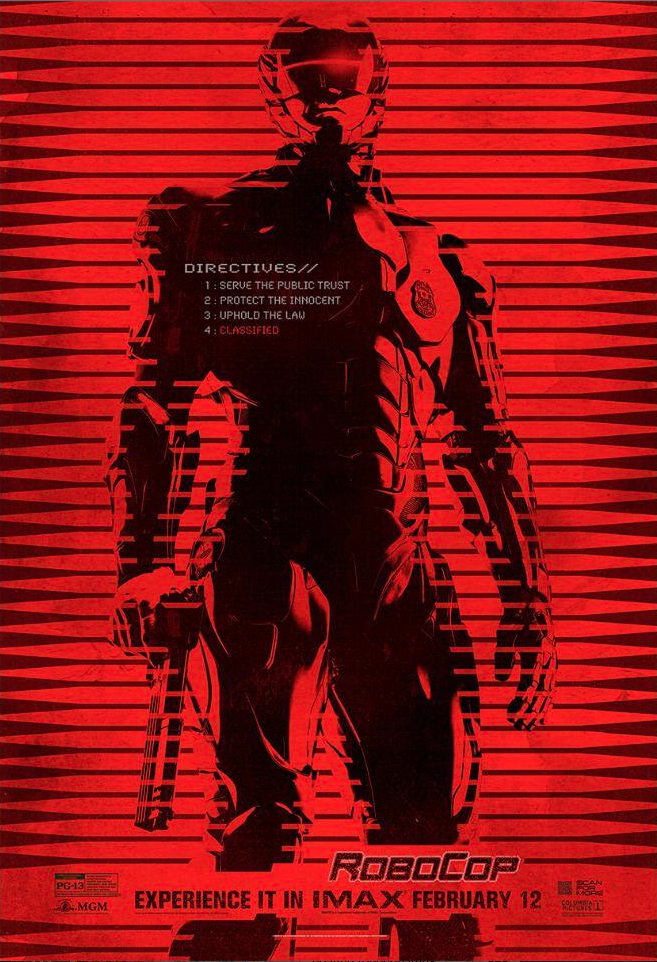 —————-
Glen Oliver
"Merrick"
- e-mail
- Twitter
- Google +