Daniel Radcliffe will star in BROOKLYN BRIDGE for director Douglas McGrath (a former SNL writer whose other work includes 2002's NICHOLAS NICKLEBY, scripter of BULLETS OVER BROADWAY).
Inspired by true events, it details the story of a brilliant but inexperienced engineer who is left to oversee the construction of the Brooklyn Bridge when his father passes away. Besieged by calamity, danger and doubt, his obsession to get the job done threatens his health and his family until he discovers an improbable ally in his charming and shrewd wife.
…says THIS piece over at THR.
If this is handled correctly, the picture might offer up some rather startling imagery - as evidenced by these photos of actual Brooklyn Bridge construction.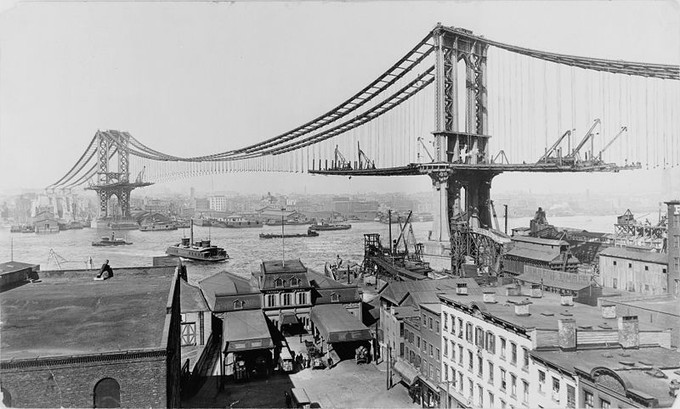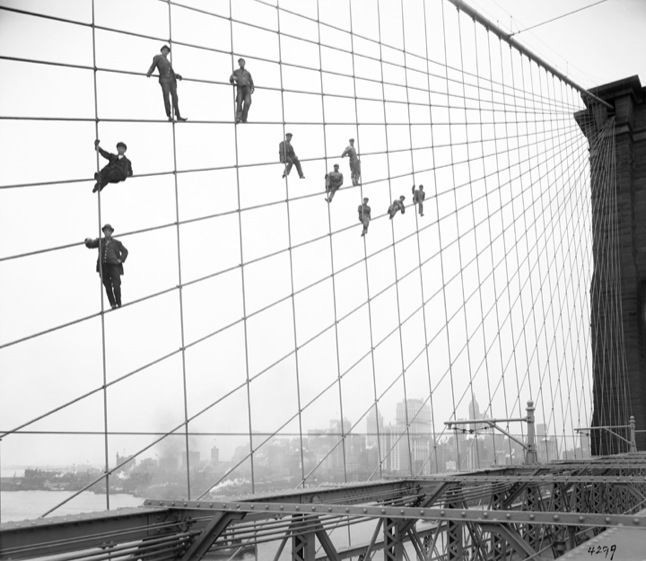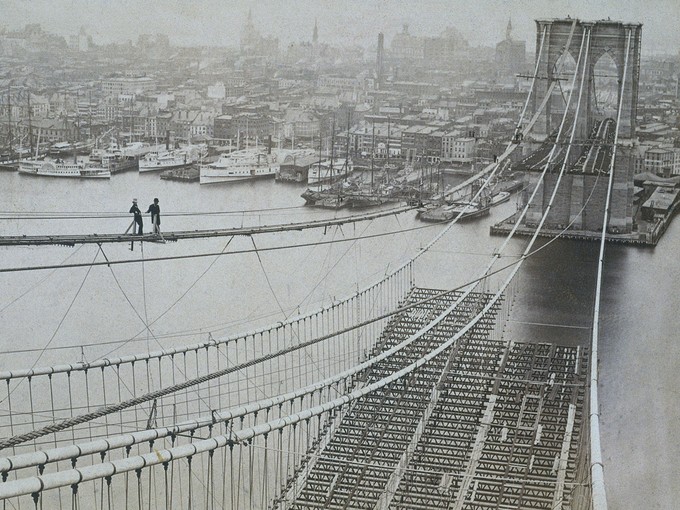 Before BROOKLYN BRIDGE, we should be seeing Radcliffe as Igor in FRANKENSTEIN.
—————-
Glen Oliver
"Merrick"
- e-mail
- Twitter
- Google +