Papa Vinyard here, now here's a little somethin' for ya...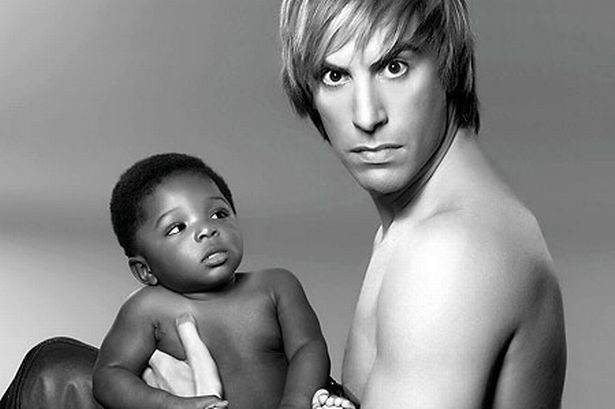 It looks like James Bobin's ALICE IN WONDERLAND sequel has just cast its villain. Variety and Bleeding Cool report that Sacha Baron Cohen is eyeballing the role of "Time" in the film that will be called THROUGH THE LOOKING GLASS. Considering how far they've deviated from the source material (Burton's ALICE took place years after her first trek to Wonderland, where Carroll's Through The Looking Glass has her return only 6 months later), it's hard to speculate on what the plot will entail, but we do know that it will involve Cohen's Time wrecking havoc on the Wonderland timeline. Expect characters to meet older/younger versions of themselves in the process.
Whatever the character ends up looking like, Cohen should fit naturally in Bobin and Burton's stylized universe, and should play off his former SWEENEY TODD co-star Johnny Depp quite nicely. Hopefully, the film will give him ample room to stretch his wings and make something of the character, unlike the excellent roster that got shoved aside last time out for awkward CGI and arbitrary battle scenes.
THROUGH THE LOOKING GLASS will celebrate its very merry release date on May 27th, 2016.
-Vincent Zahedi
"Papa Vinyard"
vincentzahedi@gmail.com
Follow Me On Twitter