Papa Vinyard here, now here's a little somethin' for ya...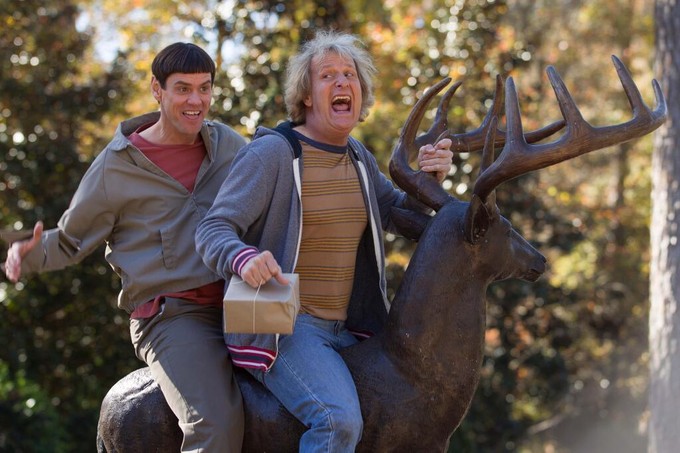 We've had looks at the guys in character, but the above picture marks the first official still from the Farrelly Bros. upcoming DUMB AND DUMBER TO. The pic was tweeted by the official DUMB AND DUMBER TO twitter account, so it's almost certainly a still from the actual movie and not just a publicity shot. God knows what Harry and Lloyd doing in the context of the narrative, but it certainly looks like Carrey and Daniels are in the spirit of things, don't you think?
I can't wait 'till a trailer drops (which it should in a month or two) and we see these two guys in action after 20 years, but this pic will suffice in warming the cockles of our hearts until then.
DUMB AND DUMBER TO, though slow and dangerous behind the wheel, will still serve a purpose on November 14th.
-Vincent Zahedi
"Papa Vinyard"
vincentzahedi@gmail.com
Follow Me On Twitter