UPDATE 12:00 PM CST USA 21 JANUARY 2014
As mentioned below, here's the new RAID 2 trailer, via Yahoo Movies...
=============
Here's a new image said to be from THE RAID 2, which opens March 28 and is debuting at Sundance today I believe. Why 'said to be?' Well…unless my eyes deceive me…that the gentleman on the right is wearing a RAID T-shirt. So, I'm thinking this may actually be a BTS training session or something rather than a still from the movie itself. Unless the sequel is gonna blatantly reference the marketing of its own franchise, which could be kinda brilliant.
This comes to us via Yahoo Movies. Harry and I were out back doing stuff just like this the other day.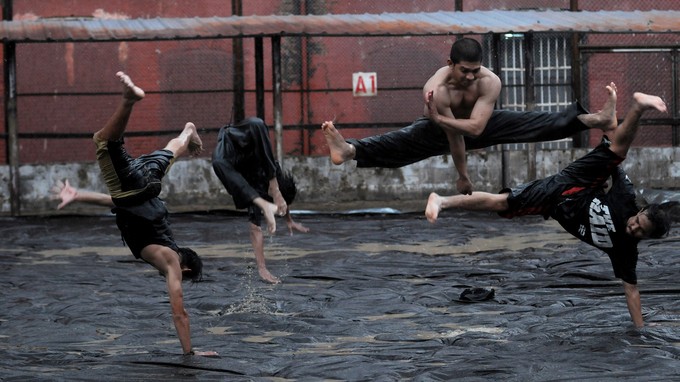 >>>>> THERE'S A NEW TRAILER COMING LATER TODAY - AROUND LUNCH TIME. WATCH THIS SPACE!! <<<<
—————-
Glen Oliver
"Merrick"
- e-mail
- Twitter
- Google +