Papa Vinyard here, now here's a little somethin' for ya...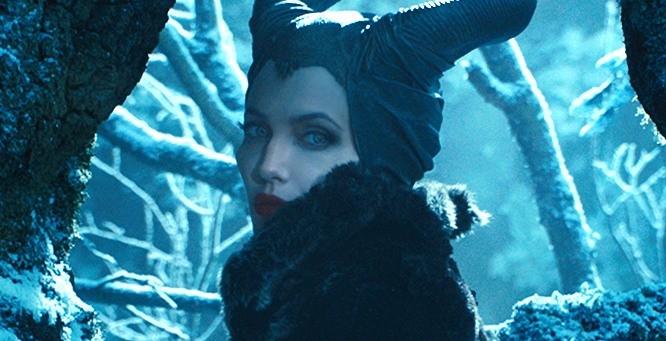 This latest trailer for MALEFICENT shows off Angelina Jolie's snarling, frightening villainess a little bit more, as well as giving us some looks at Sharlto Copley's king and the princess' fairy godmothers. The tone seems to be a little more Disney/family-friendly than I initially anticipated. They certainly didn't have clips of the animated SNOW WHITE in the trailers for that Kristen Stewart update 2 years ago. But I'm digging the cartoon-by-way-of-live-action look on display, and Jolie looks like she's having at least as much fun as Charlize Theron did in SNOW WHITE & THE HUNTSMAN. Plus…Sharlto Copley!
MALEFICENT casts her spell on May 30th.
-Vincent Zahedi
"Papa Vinyard"
vincentzahedi@gmail.com
Follow Me On Twitter