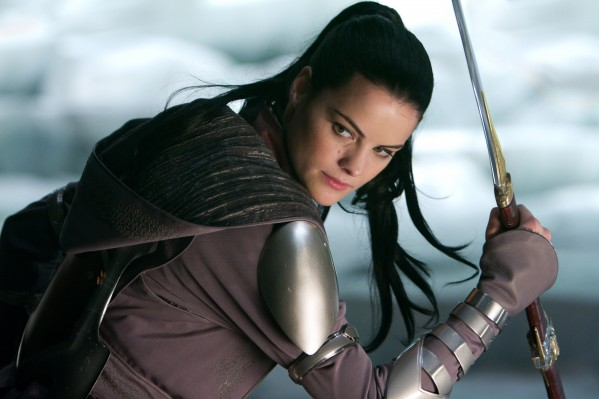 No new "Agents of SHIELD" until Feb. 4, but we learned at TCA on Friday that Clark Gregg will be reunited on the series with Jaimie Alexander, who will reprise her "Thor" role as the hot Asgardian warrior goddess Sif.
This is the fifth movie character to seep into the TV series, following SHIELD agents Phil Coulson, Maria Hill, Jasper Sitwell and Nick Fury.
Paul Lee also told the TCA crowd Friday that "The Clairvoyant," who gives the girl in the flowered dress her marching orders, will be revealed before season's end.
The last time we saw Sif she was transporting something to The Collector: