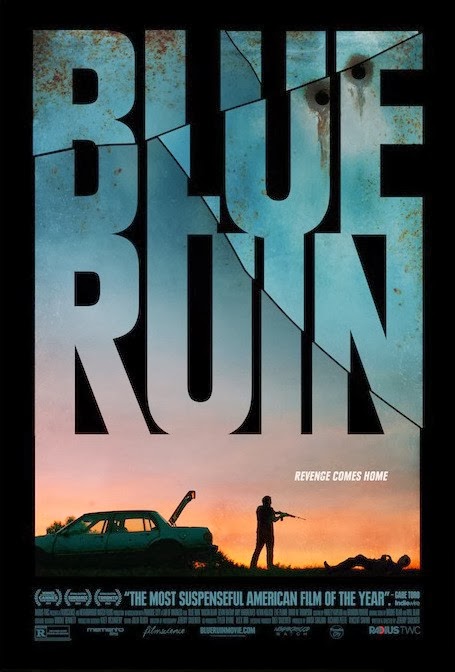 Nordling here.
I don't know what 2014 has in store for us in cinema. It seems to be getting off to a slow start so far, but it's only January. But I can say that I've seem some really terrific independent movies that should make their way to you throughout the year. The best one of those is Jeremy Saulnier's BLUE RUIN.
On paper, it's a simple revenge story, but the direction, writing, and cinematography of Saulnier and a truly magnificent performance by Macon Blair, as a homeless man who gets his one opportunity to take revenge on the people who ruined his life and the life of his family, elevate BLUE RUIN to greatness. I don't want to overhype this movie - it's low-budget and intimate, but what it does it does so very well.
BLUE RUIN opens April 25th, in theaters, iTunes, and On Demand. If you love dark, gritty cinema, compelling characters, and a revenge story told exceptionally well, you really should see it. Here's the trailer.
Nordling, out.