Papa Vinyard here, now here's a little somethin' for ya...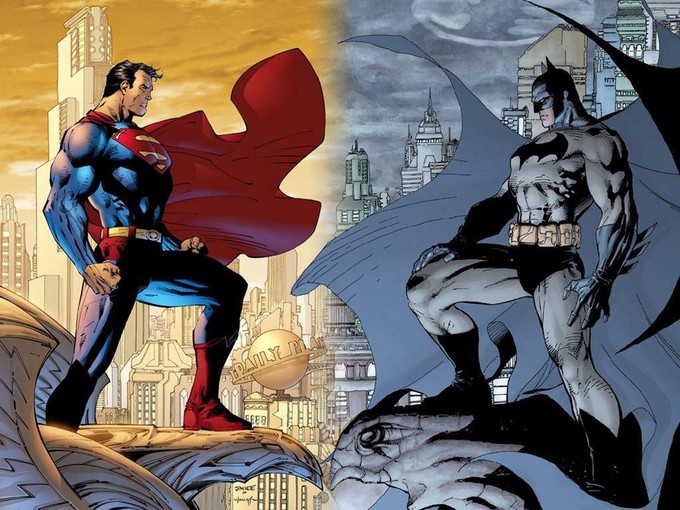 When AVENGERS: AGE OF ULTRON, STAR WARS EPISODE VII, PIRATES OF THE CARIBBEAN 5, and BATMAN VS. SUPERMAN a.k.a. MAN OF STEEL 2 were all set to open during Summer 2015, it looked like it was lining up to be too colossal for all four to survive (let alone anything else that would be released that season). But J.J. pushed EPISODE VII back for rewrites and more extensive preproduction, PIRATES 5 retreated to 2016 for some extra breathing room, and now, BATMAN VS. SUPERMAN has been pushed back a year to May '16 in order to "help fully realize the vision". Taking its previous release date of July 17th, 2015 is Joe Wright's PAN, getting pushed back 3 weeks from its original date, June 26th.
This follows a mysterious post earlier today on Batman-news.com that claims the real reason for this delay is that Ben Affleck injured his leg, making the ass-kicking required for the role an impossibility. Whatever the reason, pushing back production will probably cause a delay for Affleck's next directing gig, his adaptation of Dennis Lehane's LIVE BY NIGHT.
More than anything, it spreads out that stacked summer enough for some of that year's other tentpoles to have a fighting chance, namely ANT-MAN (which had been scheduled to open 2 weeks after MOS 2). However, now it goes up against the second of two currently untitled Summer 2016 Marvel movies (possibly DOCTOR STRANGE), which drops that very same date. I can't imagine Warner flinching and moving this one around again, so I'd look for some release date shuffling from Marvel in the coming weeks.
It hurts that we're going to have to wait another year to watch these juggernauts go at it, and my excitement for Summer 2015 has deflated just a smidge, but whatever. If this ends up benefiting the script and the scope of the film due to more extensive pre-production, then this development is a win-win all around.
Now, let's see if this is all a big move to get JUSTICE LEAGUE up and running sooner than later...
BATMAN VS. SUPERMAN or MAN OF STEEL 2 or some title we haven't even thought of yet will finally grace our screens (6 years later than I AM LEGEND predicted) on May 6th, 2016.
-Vincent Zahedi
"Papa Vinyard"
vincentzahedi@gmail.com
Follow Me On Twitter