Hey guys! Horrorella here...
IFC has released a new trailer for ADULT WORLD, a film that premiered at Tribecca last year and is gearing up for its official release next month. It stars Emma Roberts as a young poet, recently graduated from college and ready to make her mark on the world. The problem is that fame and recognition aren't flying her way as quickly as she had hoped. When her parents cut her off, she takes a job at an adult bookstore, and hopes to get her career on track when she runs into her poetry idol, played by John Cusack.
The film received mixed reviews at Tribecca, and the trailer doesn't do much to set it apart from similar coming of age comedies. But I'm always happy to see John Cusack, so that's a plus. I like his dry, tired delivery in the footage shown here.
What do you guys think? ADULT WORLD co-stars Evan Peters, Cloris Leachman, and Shannon Woodward. It opens in theaters and on VOD on February 14th.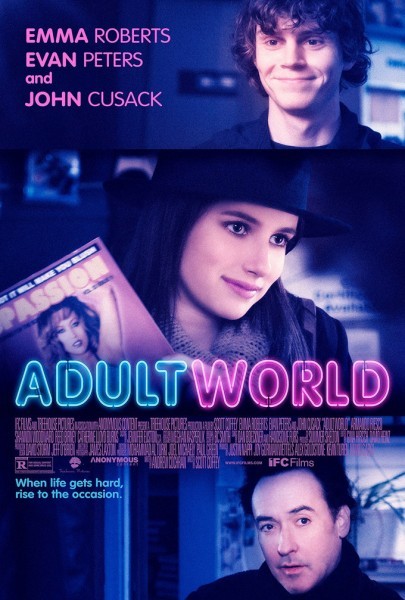 Trailer via Yahoo