Hey guys! Horrorella here...
IFC Midnight has released a trailer for ALMOST HUMAN - a crazy-looking throwback to the midnight movies of yore.
Two years ago, Mark disappeared from his home in a brilliant flash of light. His friend Seth was the last person to see him alive. Now, a string of murders leads Seth to believe that Mark is back.
The film was received pretty positively when it played at TIFF and at Fantastic Fest. Word on the street is it's in the vein of the old-school, low-budget horror flicks you once stumbled across on late-night cable. The poster alone has me hooked (via Bloody Disgusting).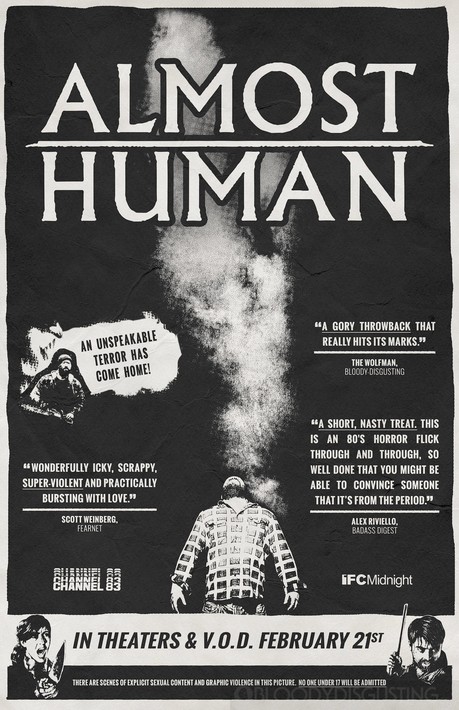 It's been a while since I have delved into a bloody, low-budget shocker, and ALMOST HUMAN looks like it could be a good bit of fun. It opens on VOD and in theaters on February 21st.
What do you guys think?