Hey Yo, Draven here.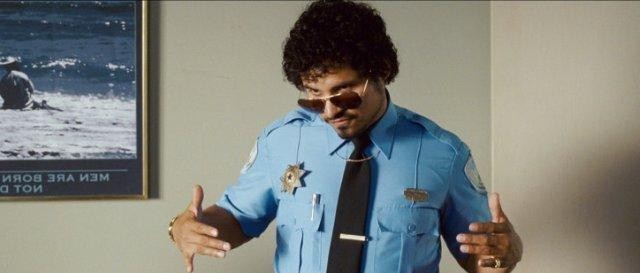 As the shoot date for ANT-MAN approaches this spring, we are going to begin to hear an onslaught of rumors and announcements surrounding the cast. We still haven't heard officially who is going to play Janet Van Dyne (although Rashida Jones has been strongly rumored) but we do know officially that Paul Rudd and Michael Douglas are going to be playing different versions of the titular hero.
We now have a report from The Wrap, that Michael Pena has been offered a role in Edgar Wright's film. It doesn't specify which character he will be playing (maybe a progressive superhero movie with him as Janet) but it does say that he wants to join the film. Marvel is denying that he has been offered a role but that doesn't mean this report isn't true. I am sure there have been discussions but scheduling has to be worked out before a formal offer is given to Pena.
This is more excellent news for Marvel's film, if it comes to fruition. Pena is one of the most versatile actors we have working right now. He can currently be seen in a brief but memorable role in AMERICAN HUSTLE and has displayed that he can be hilarious at times with OBSERVE AND REPORT and EASTBOUND AND DOWN but has also showed great dramatic ability in WORLD TRADE CENTER and especially END OF WATCH.
If this happens, we should soon have an official announcement on Pena and many other cast members from Marvel. ANT-MAN is scheduled to be Marvel's first Phase III film and will be released July 31st, 2015.
Follow me on Twitter here!