Papa Vinyard here, now here's a little somethin' for ya...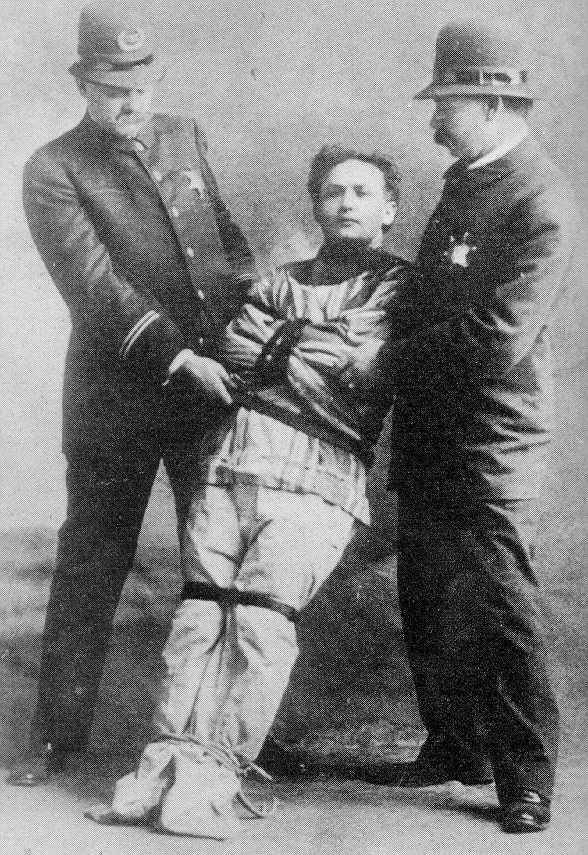 Despite having a wonky industry reputation (which he's gotten by taking sole credit on the screenplay for CHRONICLE and a surprisingly candid sex interview, among other things), Max Landis remains a hard-working and creative individual. He made waves online with his takes on DEATH AND RETURN OF SUPERMAN and WONDER WOMAN, has three scripts in various stages of production (with probably several more in development), and just directed his first movie, ME HIM HER. Now, according to Deadline, Landis' next gig is scripting a HOUDINI biopic for Sony Pictures.
Houdini's had a ton of films made about him over the years, including the George Pal version that starred Tony Curtis, the recent DEATH DEFYING ACTS with Guy Pearce, and an upcoming History Channel miniseries starring Adrien Brody as the legendary magician. This one hopes to distinguish itself from the rest with a reported "H.P. Lovecraft influence," which I guess may not have been as prevalent in the previous Scott Frank draft that Francis Lawrence was going to direct. I don't know exactly what a Lovecraftian Houdini biopic entails, other than the possibility that his illusions may be played as real feats, or at least vaguely hinted at as such. Hell, they were both around at the same time, so maybe Landis could even give Lovecraft an onscreen cameo (my casting vote goes to Paul Dano)!
Overlooking his rep, I tend to find Landis consistently funny and unwilling to take the easy way out, narratively speaking, so I'm intrigued to see how this project develops. With the right director and leading man, it could be a great, engaging look at a fascinating early-20th century figure, as well as educating a generation of moviegoers who very well might not even know who he is.
Just don't make it into THE RAVEN, Max. Nobody wants that.
Who do you guys see starring as Erik Weisz a.k.a. Harry Houdini? Who would be your dream director for the thing?
-Vincent Zahedi
"Papa Vinyard"
vincentzahedi@gmail.com
Follow Me On Twitter