Kenneth Scott - an Art Director at 343 Industries (the folks who bring us HALO) - is making a move to be closer to his family, which will shift his involvement with future 343 product. He'll remain involved with 343 as a 'Visual Design Consultant.'
Stepping into Scott's shoes is Nicolas "Sparth" Bouvier - a highly experienced Lead Concept Artist at 343.
A blog post over at Halo Waypoint has issued a piece of Sparthian concept art from the upcoming (yet to be officially titled) HALO game, recently said to be releasing later this year. This piece is EMBIGGENABLE.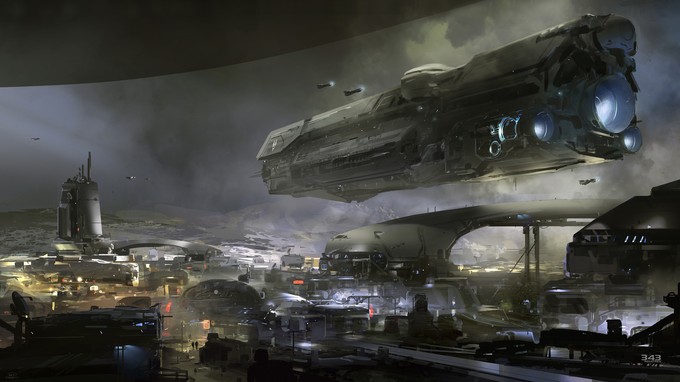 We've yet to see much about 'HALO 5', save for this E3 reveal real reel directed by John Allardice (a previs and FX artist who worked onTHE CURIOUS CASE OF BENJAMIN BUTTON, STAR TREK: VOYAGER, the FRIGHT NIGHT remake).
—————-
Glen Oliver
"Merrick"
- e-mail
- Twitter
- Google +