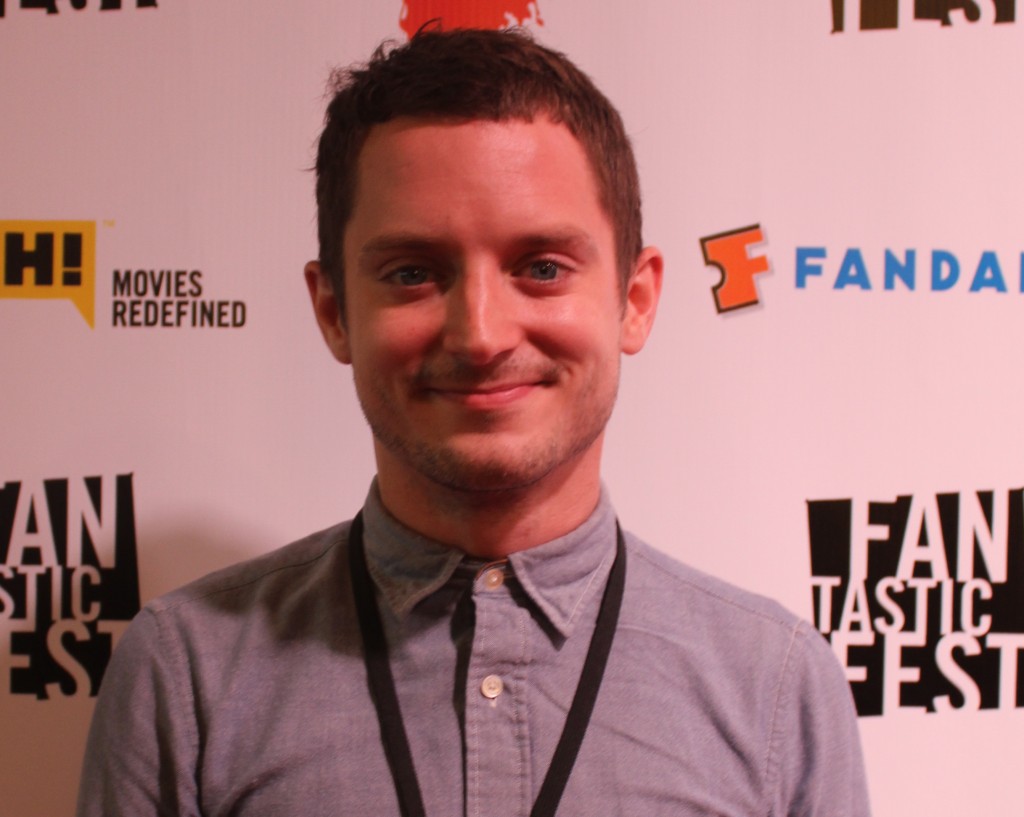 Nordling here.
Elijah Wood's going to have quite a year this year. He stars in the terrific GRAND PIANO later this spring, and his production company, SpectreVision, has a couple of releases this year - the Sundance film A GIRL WALKS HOME ALONE AT NIGHT, and the horror comedy COOTIES, about monstrous preschoolers. Wood's always had an affinity thowards genre films, but his latest project, SET FIRE TO THE STARS, shows that Wood still has an eye for challenging material. According to Hollywood Reporter, Wood will play John Malcolm Brinnin, the man most responsible for bringing poet Dylan Thomas (who will be played by Celyn Jones, who co-wrote the script with Andy Goddard) to the United States.
For those familiar with DOWNTON ABBEY, Andy Goddard directed the Christmas special and the third season finale, and this story is very much a passion project for Goddard and Calyn Jones. Brinnin brought Dylan Thomas to the United States in the early 1950s before Thomas died in 1953. Dylan Thomas was an idol to Brinnin, but Thomas' increasingly bizarre and dangerous lifestyle proved a strain on their relationship. The casr also includes Shirley Henderson, Steven Mackintosh, and Kelly Reilly. Super Furry Animals' Gruff Rhys will compose the music, and the film begins shooting in the next couple of weeks.
Once people see what Elijah Wood's been up to with his production company, and his stellar performance in GRAND PIANO, they will be pleasantly surprised. GRAND PIANO opens theatrically on March 7th, and I urge you to see it on the big screen - one of the best Hitchcock riffs yet.
Nordling, out.