Coaxial
BOARDWALK EMPIRE
2010-2014

Learn When GAME OF THRONES Returns!!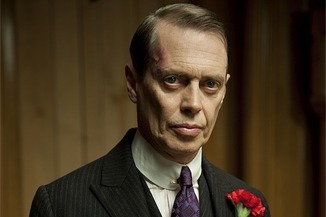 HBO just announced at its TCA event in Los Angeles that "Boardwalk Empire" will conclude following the airing of its fifth season this fall. Though the show has gotten loads of critical acclaim and Emmy love, it never got the kind of ratins "Game of Thrones," "True Blood" or "The Sopranos" pulled.
Martin Scorsese and screenwriter/showrunner Terence Winter, who collaborated on both "Boardwalk" and the big screen's "Wolf of Wal Street," are developing a series about the 1970s rock & roll scene with Mick Jagger.
Speaking of "Thrones," HBO also just announced that its fourth season will launch April 6. Look for a season-four trailer to air just before the debut of "True Detective," which is probably the best cop show since HBO's "The Wire."

Loads of Blu-rays for $5 or less: