Papa Vinyard here, now here's a little somethin' for ya...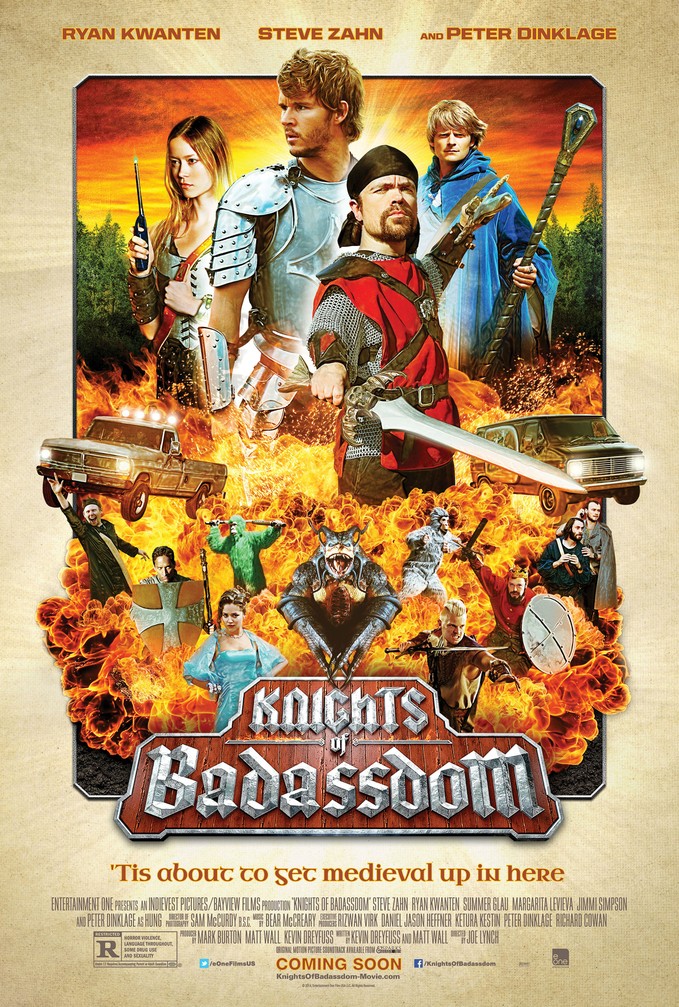 It's been three years since we first reported about THE KNIGHTS OF BADASSDOM, but now, it's finally arriving at the end of the month, and we have an actual one-sheet!
I like the general design of the poster, and the shots of the main characters actually have a nice aura (although I wish Summer Glau was doing something cooler than flicking a grill lighter). But those supporting characters emerging from the flames? Come on, guys. It looks like something cooked up on a home computer by someone dying of anticipation for the flick, not a professional design. I know it makes the film look "bigger" in terms of cast members, but it reeks of cheapness at the same time. I do like that symmetry smack-dab in the middle, though.
If Joe Lynch was still pushing this thing personally, I'd imagine we may have gotten some really cool original artwork to promote the film. For a rushed studio Photoshop job, this is much better than it could've been, but it's still a little too clunky for the poster to be something truly awe-inspiring or worth putting up on the wall.
But despite all this studio tinkering, I hold the faith. I can't wait to check this one out in a couple weeks.
-Vincent Zahedi
"Papa Vinyard"
vincentzahedi@gmail.com
Follow Me On Twitter