Hey Yo, Draven here.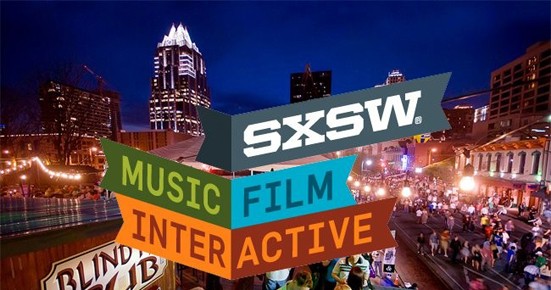 From March 7th-15th, the South By Southwest Festival will once again invade Austin, Texas. On the film side we have some pretty exciting films that were announced today:
The opening night film is the world premiere of Jon Favreau's next film CHEF starring Robert Downey Jr.
"Favreau wrote, directed and stars in the comedy that also features Sofia Vergara, Scarlett Johansson, John Leguizamo, Bobby Cannavale,Dustin Hoffman and Robert Downey Jr. Favreau plays Carl, a chef who loses his job and decides to launch a food truck business, while attempting to reunite his estranged family."
The additional six films that were announced are:
Break Point (World Premiere)
Director: Jay Karas, Screenwriters: Gene Hong & Jeremy Sisto
"Two estranged brothers reunite to make an improbable run at a grand slam tennis tournament. The mismatched pair, with some unlikely help from a precocious 11-year-old boy, re-discover their game and their brotherhood.
Cast: Jeremy Sisto, David Walton, Joshua Rush, J.K. Simmons, Amy Smart."
Creep (World Premiere)
Director: Patrick Brice, Screenwriter: Patrick Brice & Mark Duplass
"When a videographer answers a Craigslist ad for a one-day job in the outer-exurbs, he finds his client is not at all what he initially seems.
Cast: Mark Duplass, Patrick Brice"
COSMOS: A SpaceTime Odyssey
Director: Brannon Braga
"As with the legendary original series, FOX's new COSMOS is the saga of how we discovered the laws of nature and found our coordinates in space and time. The series is hosted by renowned astrophysicist Dr. Neil deGrasse Tyson and brings to life never-before-told stories of the heroic quest for knowledge, transporting viewers to new worlds and across the universe for a vision of the cosmos on the grandest -- and the smallest -- scale. Executive Produced by Ann Druyan, Seth MacFarlane, Brannon Braga and Mitchell Cannold."
Doc of the Dead (World Premiere)
Director: Alexandre O. Philippe
"The definitive zombie culture documentary, from the makers of The People vs. George Lucas. Doc of the Dead traces the rise and evolution of the zombie genre, its influence on pop culture, and investigates the possibility of an actual zombie outbreak."
Leave the World Behind (World Premiere)
Director: Christian Larson
"A documentary following the final tour of the hugely successful band Swedish House Mafia. The film depicts the EDM scene at its peak as well as telling a story of friendship and success. (United Kingdom)"
Veronica Mars (World Premiere)
Director: Rob Thomas, Screenwriters: Rob Thomas & Diane Ruggiero
"Years after walking away from her past as a teenage private eye, Veronica Mars gets pulled back to her hometown, an ex-boyfriend with baggage, and an unraveling murder mystery.
Cast: Kristen Bell, Jason Dohring, Krysten Ritter, Francis Capra, Percy Daggs III, Ryan Hansen, Gaby Hoffman, Chris Lowell, Tina Majorino, Jerry O'Connell"
Follow me on Twitter here!