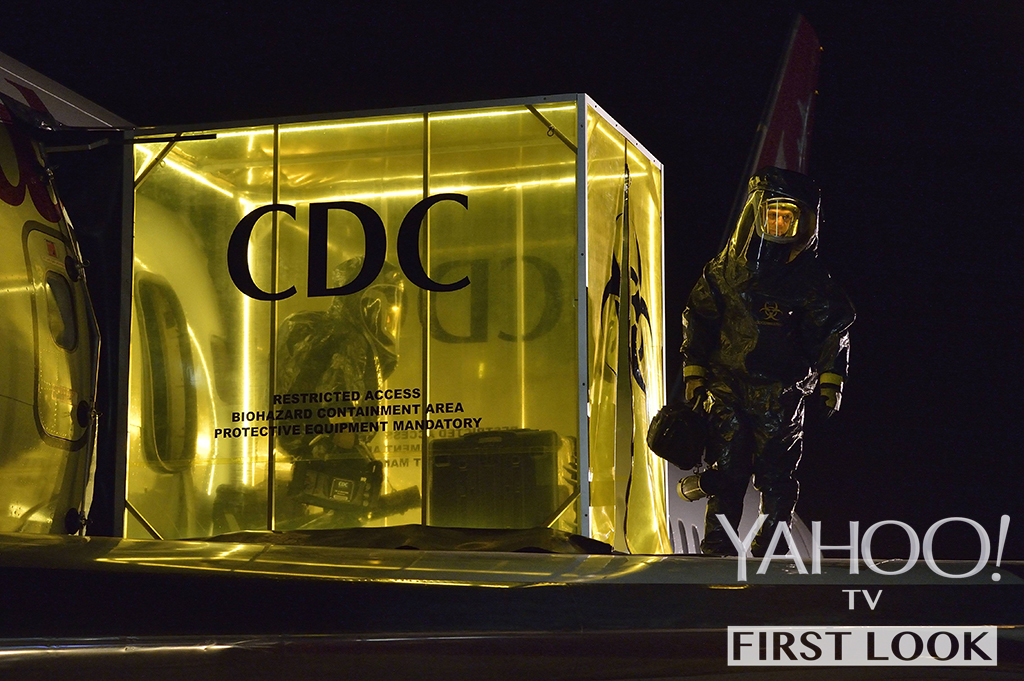 FX's "The Strain" is based on the vampire novels by filmmaker Guillermo Del Toro and Chuck Hogan. Del Toro directed the pilot from a teleplay by Del Toro and Hogan. Veteran TV writer-producer Carlton Cuse ("Lost," "Bates Hotel") serves as series showrunner.
It stars Corey Stoll ("House of Cards"), Sean Astin ("24"), Leslie Hope ("24"), Mia Maestro ("Alias") and David Bradley ("Game Of Thrones").
It's crazy how often the Center For Disease Control is churing out on-screen heroes. Since Soderbergh's "Contagion," the CDC has popped up in "The Walking Dead" and "World War Z," and figures prominently in "Helix," which arrives Friday on Syfy.
FX expects to unbottle "The Strain" in July.

Loads of Blu-rays for $5 or less: