Hey Yo, Draven here.
GONE GIRL is one of my most anticipated films of 2014, I haven't read the book but David Fincher directing, what sounds like a modern day film noir, with Ben Affleck starring is pretty damn exciting.
The newest cover of EW gives us a shot that probably isn't from the finished film but David Fincher shot it himself to represent the film. It features Ben Affleck engaged in some pre-necrophilia with the corpse of Rosamund Pike. Here it is: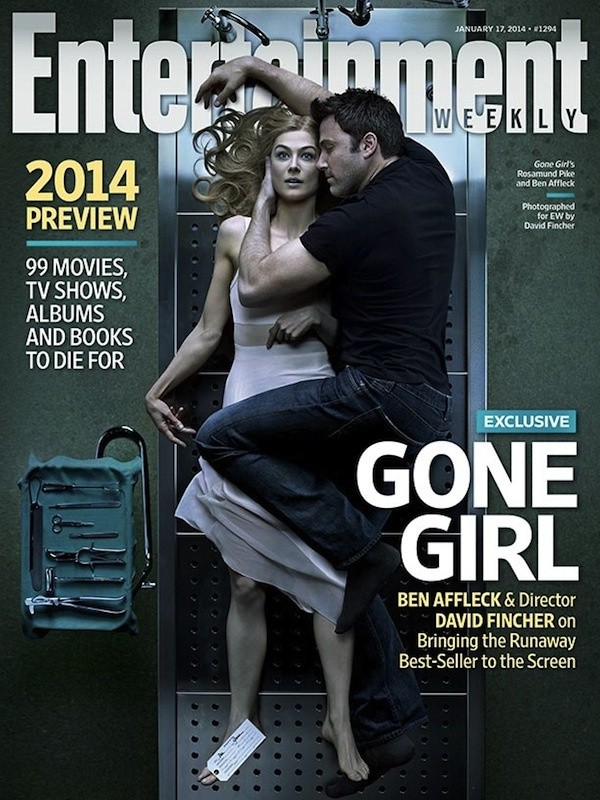 GONE GIRL is scheduled to hit theaters on October 3rd, 2014.
Follow me on Twitter here!