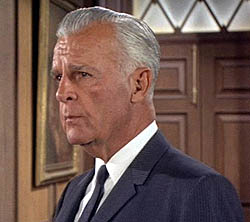 Danny Cannon, who directed 1995's "Judge Dredd" and the 1998 sequel "I Still Know What You Did Last Summer" before directed 25 episodes of "CSI," has been tapped to direct Fox's "Gotham" pilot.
Cannon also directed the pilots for "Alcatraz," "Nikita" and "The Tomorrow People."
"Gotham" will explore what young Gotham City detective James Gordon and the city's future supervillains were up to before Batman arrived on the scene.
Gotham City, recall, was also the setting for the WB's short-lived (and Bruce Wayne–free) 2002 hourlong "Birds of Prey," which focused on the teaming of Batman's crime-fighting daughter and the Joker-maimed former Batgirl (in addition to Green Arrow's future girlfriend The Black Canary).
Most excitingly, the new series will be overseen by "Rome" mastermind Bruno Heller. ("Rome" is one of the best things HBO ever aired.)
Find all of Deadline's exclusive on the matter here.

Loads of Blu-rays for $5 or less: