MONDAY 6 JANUARY 2013 - 8:11AM
BBC has brought a promo for next Sunday's third and final installment of SHERLOCK S3 online.
=====================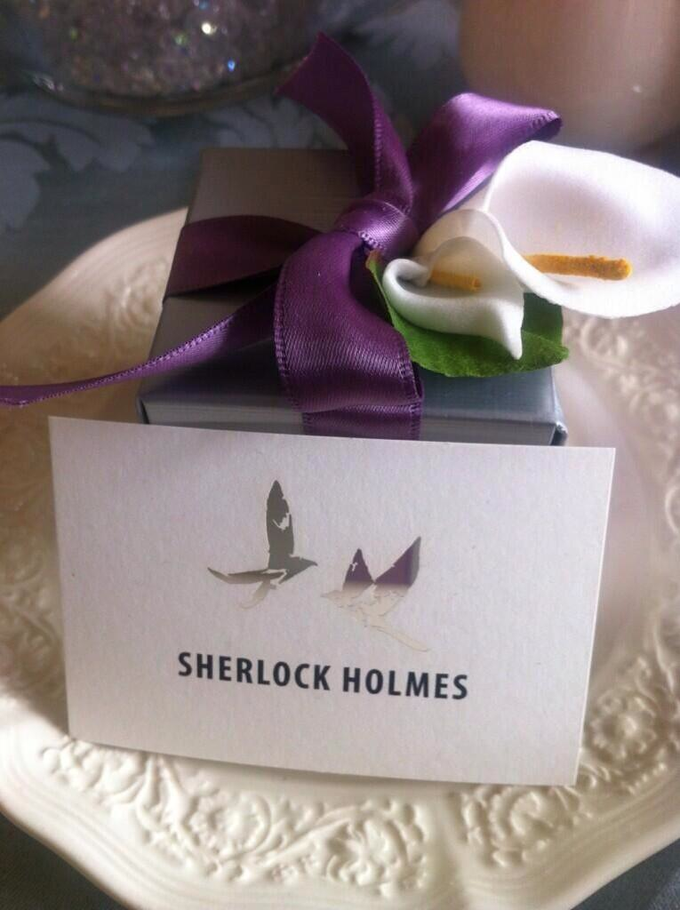 Glen here…
...opening up a 'Lockback' focusing on tonight's BBC One transmit of SHERLOCK Season/Series 3, Episode 2.
Last Wednesday night's The Empty Hearse was interesting in a number of ways, most notably in that the 'vibe' of the show felt more…how to say it?…configured for mainstream consumption than many were expecting. Too quickly paced, too steroidal in style, and more simply structured than previous installments in the show, TEH felt like it was deviating a bit from the tone and approach which rendered previous SHERLOCKs so distinctive. But, given Empty Hearse's phenomenal ratings, are such concerns/observations even relevant? After all, clearly SOMETHING worked...and clearly TEH's subtly tweaked formula managed to connect with viewers very nicely in the end. A case of some people's misgivings becoming other people's triumphs.
Quite telling will be this evening's viewers numbers - SHERLOCK's audience sustain, so to speak. Will tonight's The Sign of Three (not to be confused with DOCTOR WHO's recent The Power of Three) herald a return to a more tried and true set of sensibilities for the series? Or will a 'new' breed of SHERLOCK - complete with a Benedict Cumberbatch who now seems to be inspired in no small part by Matt Smith's 'Doctor' characterization - be the order of the day from here on out? And, how will the masses respond in either instance? Interesting times and directions for the show.
PLEASE NOTE that this is a gently moderated Talkback, completely unlike the crass free-for-all one might find on other AICN Talkbacks. The Golden Rule here?
…converse, agree, disagree, and question as much as you want - but the freedom to do so is NOT a license to be rude, crass, disrespectful, or uncivilized in any way. Not remaining courteous and civil, as well as TROLLING or undertaking sensational efforts to ignite controversy, will result in banning. Lack of courtesy may receive one (1) warning before a ban is instigated. Obvious Trolling or Spamming will result in summary banning with no warning.
This 'Lockback' will be returned to AICN's main page upon The Sign of Three's US transmit later this month.
—————-
Glen Oliver
"Merrick"
- e-mail
- Twitter
- Google +