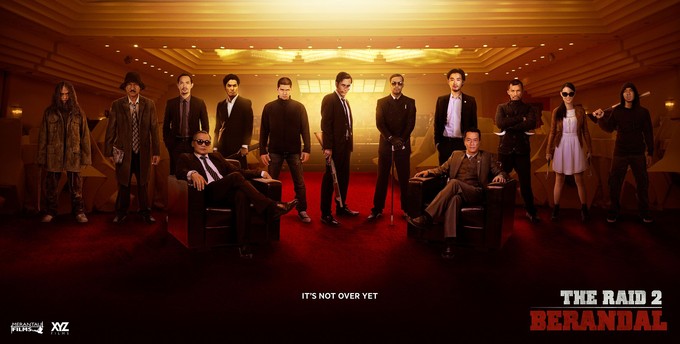 Here's a new trailer for THE RAID 2, which'll play Sundance shortly and start making the rounds formally March 24.
While the first trailer we saw for this picture suggested settings and aesthetics quite similar to the first installment, I've been intrigued all along by the promo image seen above - which implied locales and character types not yet seen in the franchise.
This trailer bears out my hope/belief that we'll get a generous dose of fresh and supercharged personas and set pieces for the sequel- and with much of the first flm's core crew returning for this go-round, I can't wait to see what they come up with.
—————-
Glen Oliver
"Merrick"
- e-mail
- Twitter
- Google +