Per TheWrap, John Lee Hancock (director of SAVING MR. BANKS, THE ROOKIE, and THE BLIND SIDE - scripter of THE BLIND SIDE, SNOW WHITE AND THE HUNTSMAN, and MIDNIGHT IN THE GARDEN OF GOOD AND EVIL) has been brought on to tackle scripting duties on the still-gestating remake of THE MAGNIFICENT SEVEN.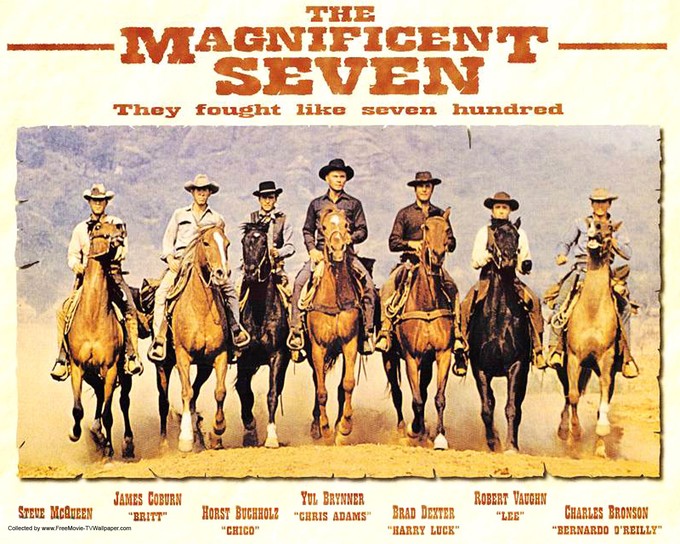 Tom Cruse was originally attached to the production but looks to no longer be attached, and what will remain of Nic Pizzolatto's first draft script remains to be seen at this time.
Director John Sturges' 1960 Western had a badass score by Elmer Bernstein (theme above), birthed several sequels (RETURN OF THE MAGNIFICENT SEVEN, GUNS OF THE MAGNIFICENT SERVEN, and THE MAGNIFICENT SEVEN RIDE), a television series starring Michael Biehn (TERMINATOR and ALIENS) and THE Ron Perlman, and was a significant inspiration for BATTLE BEYOND THE STARS.
Hancock's a rather interesting talent, so this is a solid move for the project. Sure would like to see Tom Cruise in a badass Western, though - so hopefully his disassociation can be reversed?
—————-
Glen Oliver
"Merrick"
- e-mail
- Twitter
- Google +