Movie News
An AMAZING SPIDER-MAN 2 Trailer From The UK Has Fresh Footage!!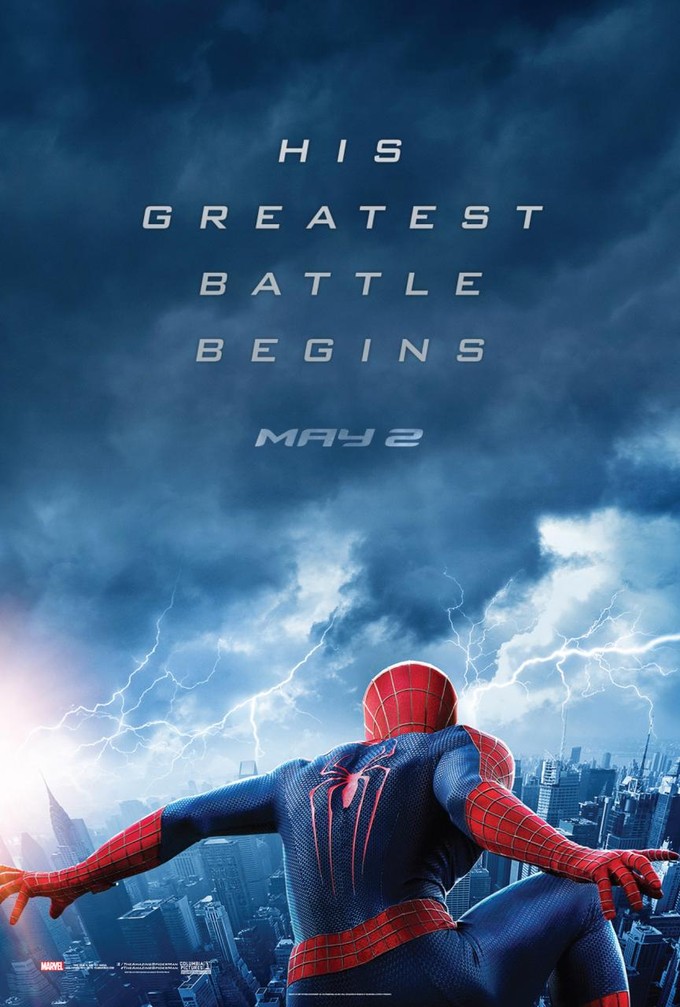 Here's a UK trailer for AMAZING SPIDER-MAN 2. A bit of material we haven't seen yet - I like Garfield's reaction to Sally Field's chimney comment. It's dopey, but I laughed.
Also, above, a recently issued / revised poster. Kind of a buzzkill after the recent poster reveal pointedly featuring three villains. The poster here talks battle, but shows us...what? Yes, I get this is portending Electro...but...they're already plugging mayhem in recent trailers and promo material, so why is the image above so damn tepid?
——————
Glen Oliver
"Merrick"
- e-mail
- Twitter
- Google +