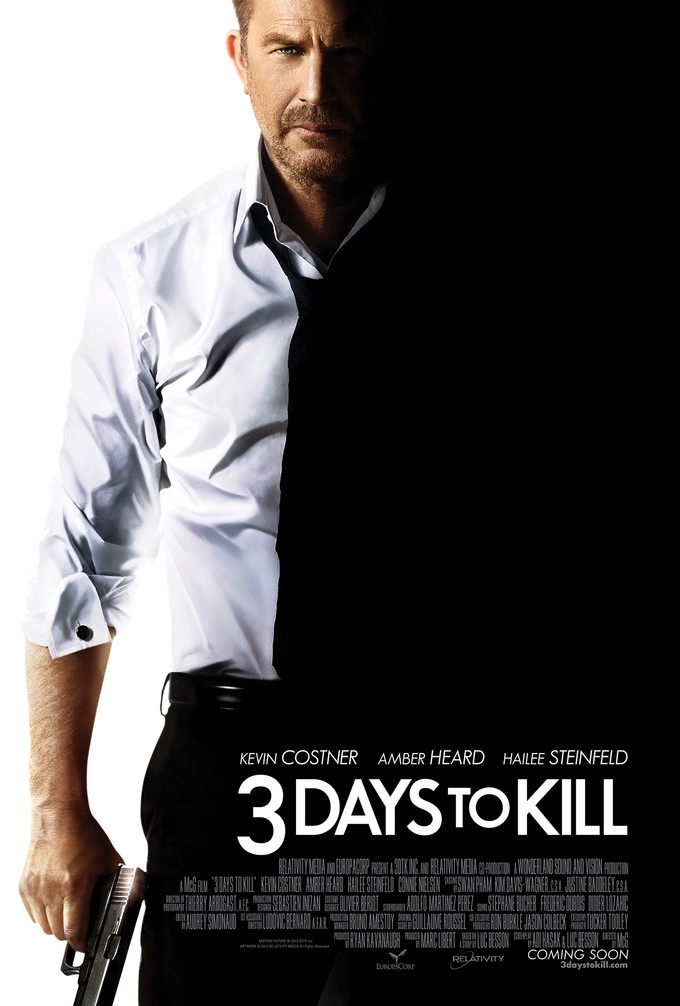 So here's a look at 3 DAYS TO KILL, the newest from TERMINATOR SALVATION and THIS IS WAR helmer McG.
Scripted by Luc Besson (THE FIFTH ELEMENT, TAKEN, LEON: THE PROFESSIONAL - he's also brought us no small portion of less fortunate titles), this marks Kevin Costner's first big screen starring role in some time. Yahoo brings us the trailer…which has some fun stuff in it. The scene with Costner on the phone to his daughter is pretty damn funny.
Will 3DTK offer the brilliant Besson? (He can be brilliant!) Or, will this give us the sloppier Besson who seems more preoccupied with generating quantity over quality? And, which McG will we get? He's all over the place, too. All very curous - going in with an open mind here.
Come what may, it'll be nice to see Costner in a LEADING role nicely reflecting his roots when 3 DAYS TO KILL opens February 2014.
——————
Glen Oliver
"Merrick"
- e-mail
- Twitter
- Google +