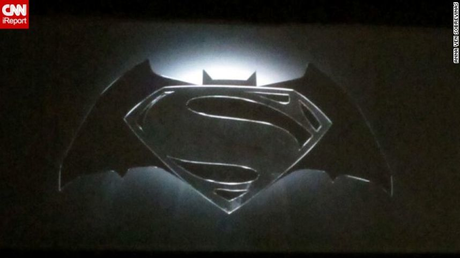 Detroit Free Press says that Zack Snyder and Company have evidently set up shop in Michigan Motion Picture Studios Detroit for the upcoming and yet-to-be-formally-named MAN OF STEEL sequel.
Michigan Motion Picture Studios in Pontiac will play a key role in what's considered the biggest movie shoot ever to land in the state. The studio complex is serving as home to production offices for the Warner Bros./DC Entertainment project. When filming starts next year, all seven of the soundstages will be used. The still-untitled Superman-Batman movie is expected to occupy the complex through August.
[EDIT]
It plans to shoot at the Pontiac studio as well as at locations throughout the state.
Due on screens Summer 2015, the MAN OF STEEL sequel finds Henry Cavill's Clark Kent / Superman embroiled in some form of adventure with (or against?) Ben Affleck's incoming Bruce Wayne / Batman - with Gal Gadot's Wonder Woman and (evidently) Jason Momoa's ??? to be involved as well. In a reality in which performers can be virtually augmented to the point of becoming unrecognizable, it's difficult…if not impossible…to conjecture Momoa's role in MOS2 at this juncture. I just hope it doesn't require a great deal of acting.
Thanks to AICN reader Bob Morton for the heads up about this.
——————
Glen Oliver
"Merrick"
- e-mail
- Twitter
- Google +