Cate Blanchett voices a character in the upcoming HOW TO TRAIN YOUR DRAGON sequel.
...the Oscar-winning actress voices Valka, a maverick Dragon Rider who lives as a recluse in the Arctic and becomes a mentor of sorts to the young Viking hero of the first movie, Hiccup (Jay Baruchel).
…says THIS piece over at USA Today, which also reveals out first glimpse of the character as she'll appear in the film. Looks like Cate Blanchett - but kinda…dudelier.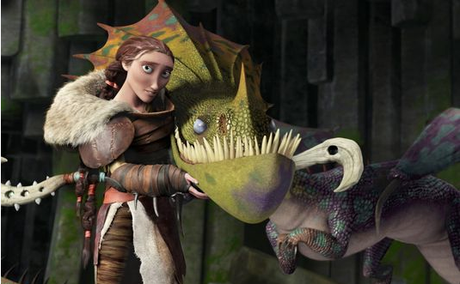 I'm looking forward to to this film. I loved the heart, scale, and energy of the first installment and…if nothing else…I can't wait to hear more of John Powell's music from this universe.
HOW TO TRAIN YOUR DRAGON 2 opens June 2014.
——————
Glen Oliver
"Merrick"
- e-mail
- Twitter
- Google +