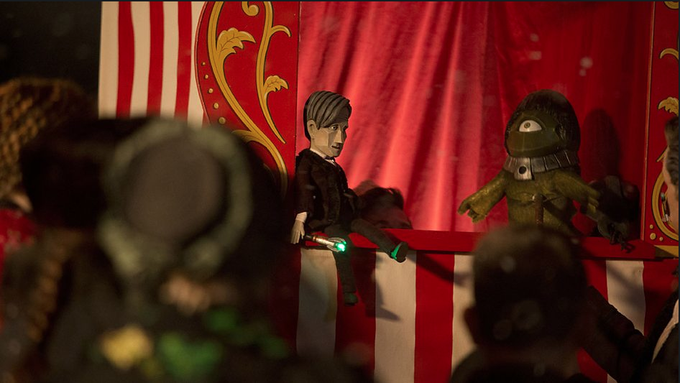 [more HERE]
Glen here…
Judging from emails and Talkbacks, as far as DOCTOR WHO goes, the only show in town this week…and the only thing on anyone's mind…seems to be Matt Smith's impending exit from the show on The Time of the Doctor this Christmas Day. The same story will see the great Peter Capaldi assuming the legendary role, in a regeneration sequence which is said to be rather spectacular.
Very early on in my coverage of DOCTOR WHO, I learned that…when 'big things' were afoot for the show…folks (quite understandably) seem to remain focused intensely on the 'major' topics at hand, rather than consider other material being posted. Which, frankly, I understand completely.
As such, this (and the next few) Docbacks will, for the most part, remain devoted to the exit of Smith and the coming of Capaldi. This turn of events promises to be highly charged and emotional for a large chunk of WHOvians.
But it's also a big deal for the show in an immediate sense, in a historical sense, and…perhaps more interestingly…in a marketing sense. At the end of the day, with Matt Smith in the lead, DOCTOR WHO penetrated more of the global marketplace than ever before - and became more 'mainstream' than it has ever managed to in the show's 50 year history. How will changing leads when the show is on such a 'high note' globally impact its visibility and border- scale public acceptance? It'll be interesting to find out. Fun and exciting times all around.
With this, here's a look back at some newsless from the week - some of which have already appeared on the site (in articles where forums were not moderated), some of which is new.
In no particular order…
BEHOLD THE WONDER OF WHOLOCK...SO WELL DONE!!
THE LONG-LOST TROUGHTON-ERA ENEMY OF THE WORLD IS NOW ON DVD - SORTA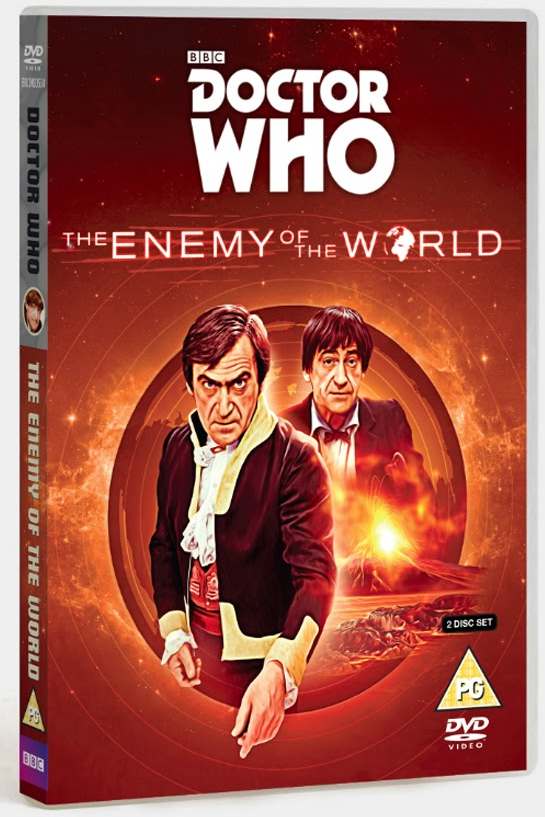 The recently recovered Enemy of the World - an episode feared lost forever due to a purge by BBC back in the day - made quite a splash when it was released digitally a few months back (along with The Web of Fear). The story is now available on DVD in UK (HERE) and in North America via No formal U.S. release of the title has been announced.
The story looks marghnally sharper and more robust aesthetically on this DVD when compared to the digital download - if you're a purist or a video snob like me, this issuance is a reasonable way to go. HOWEVER, and disappoaintingy, the only 'extras' to be found is a Web of Fear trailer (which I believe is the same one) BBC used to promote the show for its recent reveal. Also, menus are text based and about as cut rate as one can get. Guess this means we'll be double-dipping when a beefier versons rolls around in the future.
The aforementioned Web of Fear is also on its way to DVD, also in a stripped down release it would seem. It arrives in February and can be found HERE. Like Enemy, this is a UK release and you'll need a region free player or computer in order to see it. Like Enemy, no U.S. release has been announced.
DOCTOR WHO's 50th Anniversary Special is now available on Blu-ray, Blu-ray 3D, and DVD as well (HERE in US and HERE in UK) - more on this next week, after I trouble shoot a very silly tech issue preventing its playback at the moment.
MOFFAT SAYS…
Season/Series 8 of DOCTOR WHO - Peter Capaldi's first Season/Series in the lead role - will not be split into two parts…as has been the practice with DW's recent Seasons/Series. I.e. S8 will run straight through.
Moffat discussed the matter at a recent BFI event (more HERE).
Dividing Seasons/Series into two chunks of six or seven episodes (depending on how they were divvied up) was a infuriating practice to many fans and viewers, as 1) doing so made continuity more difficult to glean and track, 2) the momentum was effectively let out of the show just as it was ramping up, and 3) there's no way that issuing such short bursts of programming made sense from a ratings or marketing perspective.
Very much looking forward to seeing how the DW Moffatverse plays on a week to week, uninterrupted basis again.
MATT SMITH DISCUSSES HIS DEPARTURE / THE TIME OF THE DOCTOR (via BBC)
CAPALIDI AND MOFFAT REGARDING CAPALDI'S DOCTOR AND AGE
BBCA BRINGS FORTH NEW IMAGES FROM THE TIME OF THE DOCTOR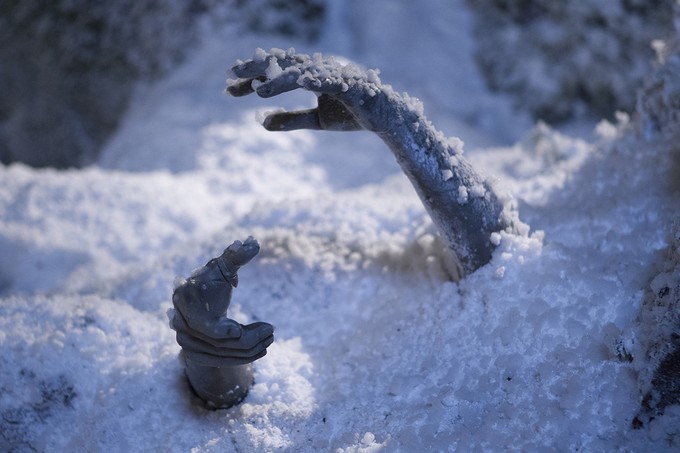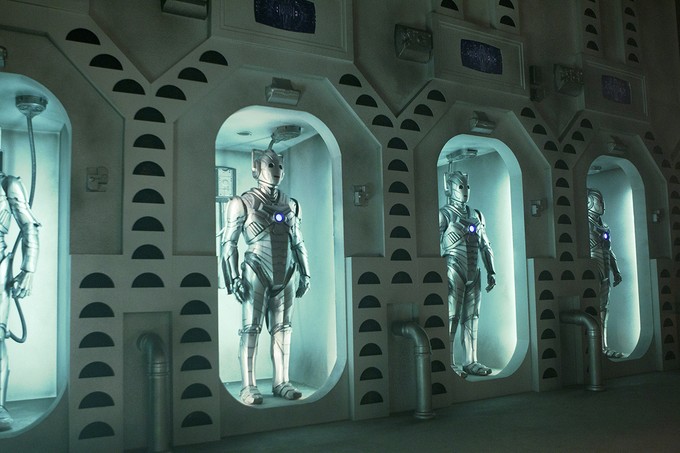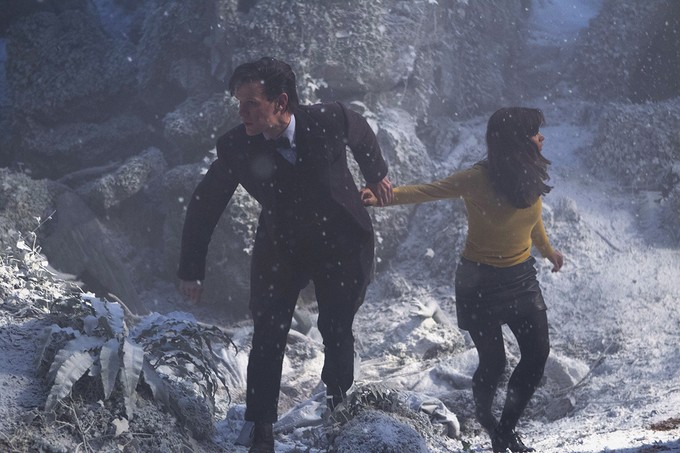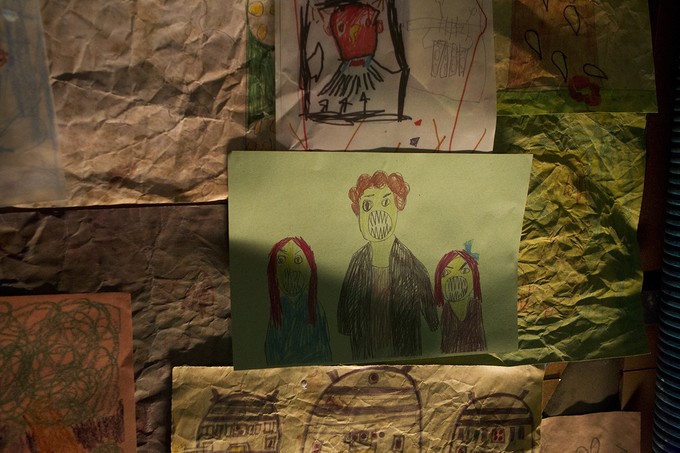 More can be found on BBCA's Tumbler HERE.
BBC ISSUES A NEW TIME OF THE DOCTOR TRAILER
STILL MORE TIME OF THE DOCTOR STILLS, THJS TIMER FROM BBC...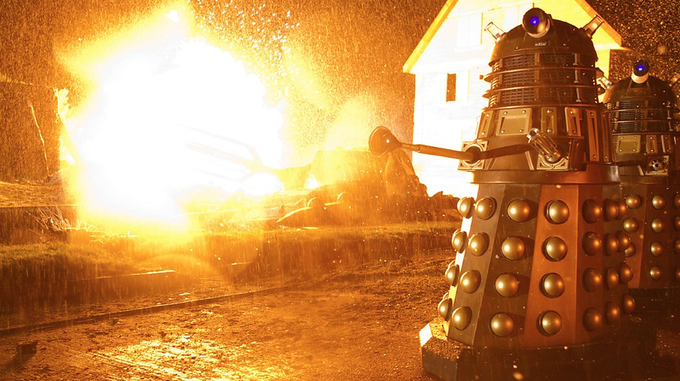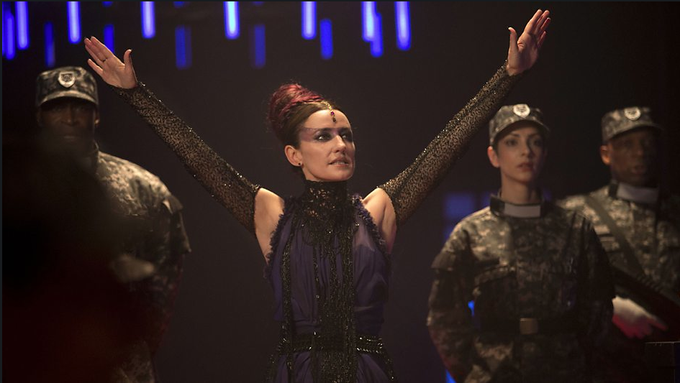 '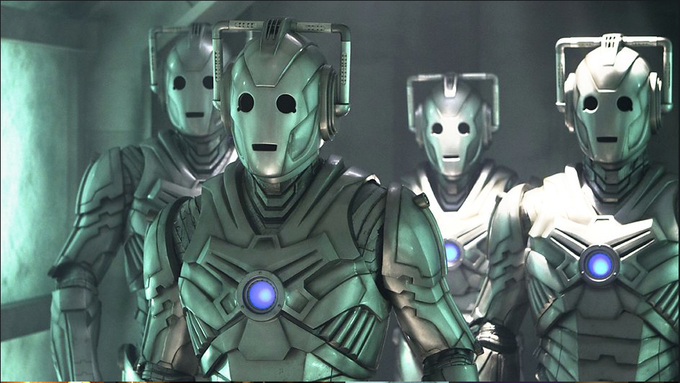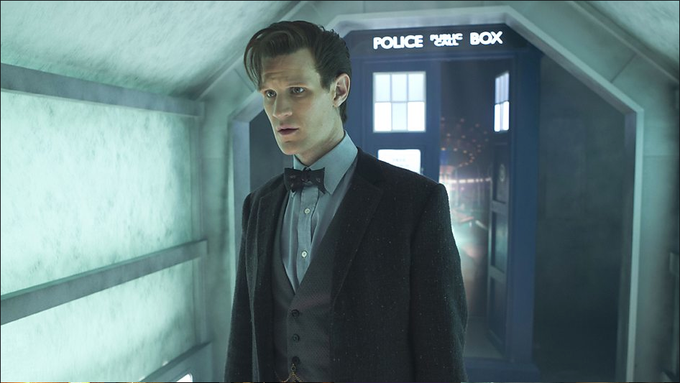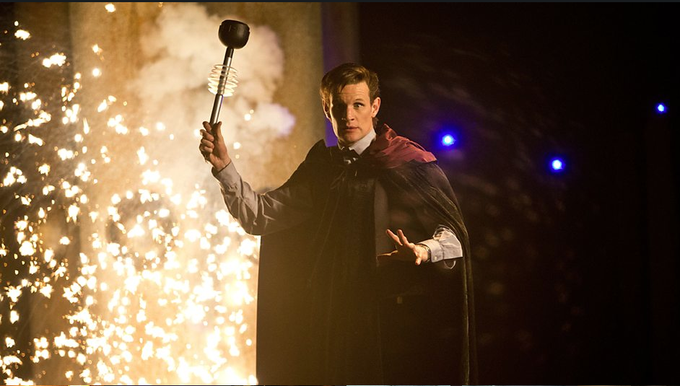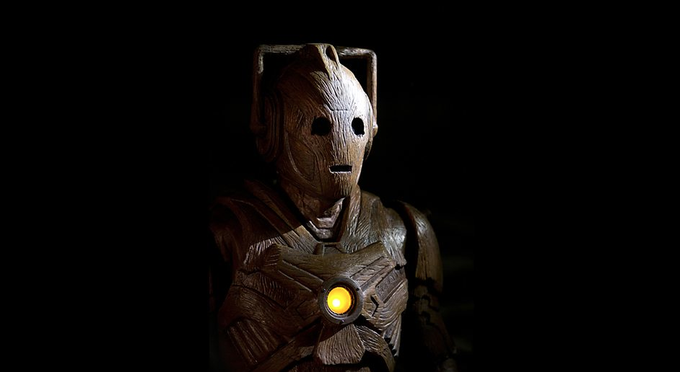 All of these, and more, can be found HERE.
I'm suspecting there may be more material coming our way (??) - will UPDATE this piece if this happens soonish. So be sure to check back, and stay tuned!
——————
Glen Oliver
"Merrick"
- e-mail
- Twitter
- Google +
[[[[[ A LIST OF PREVIOUS DOCBACKS CAN BE FOUND HERE!! ]]]]]
DOCBACK CODE OF CONDUCT
1) a Docback should be about completely open and free discourse regarding all things WHO with, obviously, some variation on subject matter from time to time - the real world intervenes, discussions of other shows are inevitable, etc.)...
2) matters of SPOILAGE should be handled with thoughtful consideration and sensitivity. Posts containing SPOILERS should clearly state that a SPOILER exists in its topic/headline and should never state the spoiler itself . "** SPOILER ** Regarding Clara" is OK, for example. "** SPOILER about that Motorcycle" is fine. **SPOILER** Why did everyone die?" Is NOT good.
And, above all...
3) converse, agree, disagree, and question as much as you want - but the freedom to do so is NOT a license to be rude, crass, disrespectful, or uncivilized in any way. Not remaining courteous and civil, as well as TROLLING or undertaking sensational efforts to ignite controversy, will result in banning. Lack of courtesy may receive one (1) warning before a ban is instigated. Obvious Trolling or Spamming will result in summary banning with no warning. One word posts intended to bump-up any Docback's figures on AICN's "Top Talkbacks" sidebar will be considered actionable Spam - they not only complicate efforts to access Docback from mobile devices, but impede readers' abilities to follow or engage in flowing conversation.
In short, it's easy. Be excellent to each other. Now party on...