Hey Yo, Draven here.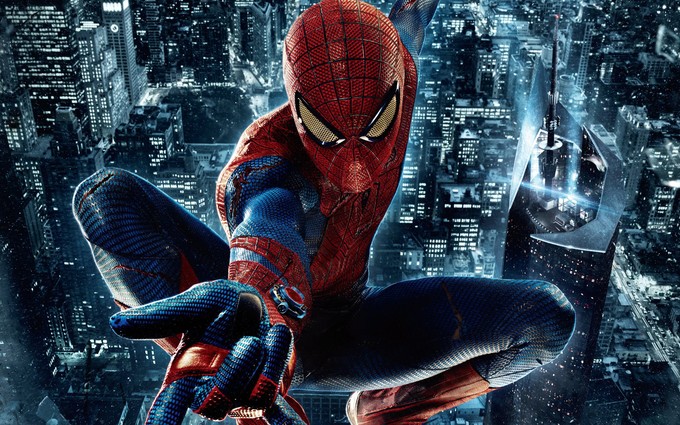 In a late press release Thursday night, Sony has announced that in addition to THE AMAZING SPIDER-MAN 2 & 3, they will also be releasing a film centered on VENOM and another film focusing on THE SINISTER-SIX. Here is the official press release:
CULVER CITY, Calif., December 12, 2013 – In a move to forge a new legacy in the story of Peter Parker on screen, Sony Pictures Entertainment, in association with Marvel Entertainment,
is developing several new projects in the Spider-Man franchise, with Alex Kurtzman, Roberto
Orci, Jeff Pinkner, Ed Solomon, and Drew Goddard to collaborate on overseeing the developing
story over several films that will be produced by Avi Arad and Matt Tolmach, it was announced
today by Doug Belgrad, president of Columbia Pictures, and Hannah Minghella, president of
Production for the studio.

The five writers, along with the two producers and Marc Webb, have formed a franchise brain
trust to expand the universe for the brand and to develop a continuous tone and thread
throughout the films. Under the deals, the studio announced that Kurtzman & Orci & Pinkner
are writing the screenplay for The Amazing Spider-Man 3, which the studio hopes Webb will
return to direct; the film will go into production next fall for release on June 10, 2016. In
addition, the team will build on the cinematic foundation laid by Webb, Arad, and Tolmach in the
first two movies. They will expand the franchise as Kurtzman & Orci & Solomon will write the
screenplay for Venom, which Kurtzman will direct; also, Goddard will write, with an eye to
direct, The Sinister Six, focusing on the villains in the franchise. Hannah Minghella and Rachel
O'Connor will oversee the development and production of these films for the studio.

In tapping these five writers, the studio and the producers are guiding the future of the franchise
with the writer/producers who have each played significant and key roles in developing such
highly successful franchises, films, and series as Star Trek, Transformers, "Alias," "Fringe," Men
in Black, Bill & Ted's Excellent Adventure, World War Z, "Lost," Cloverfield, The Cabin in the
Woods, and Marvel's upcoming "Daredevil" series.

Commenting on the announcement, Belgrad said, "The Spider-Man film franchise is one of our
studio's greatest assets. We are thrilled with the creative team we have assembled to delve
more deeply into the world that Marc, Avi and Matt have begun to explore in The Amazing
Spider-Man and The Amazing Spider-Man 2. We believe that Marc, Alex, and Drew have
uniquely exciting visions for how to expand the Spider-Man universe in each of these upcoming
films."
Okay a lot to process with that, but obviously the shared comic book universes are all the rage right now thanks to Marvel and the success they have had. WB/DC, Fox and now Sony are all attempting to duplicate the success Marvel has had by building their own versions of shared comic-book universes.
I think a lot of Marvel's success has come from their patience and the fact that it was something new and exciting. Everyone was talking about Nick Fury showing up after the credits of the original IRON MAN film. With these new films, not only is the surprise element going to be gone but so is the feeling of it being something new and exciting. They are all going to be in Marvel's shadow unless they can do something different. I am sure they are all going to be massively successful financially, but creatively I am not so sure.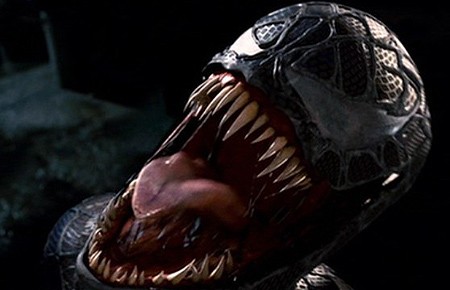 Back to the Spider-Man universe specifically, a lot of rage is going to come from Alex Kurtzman writing (along with his BFF Roberto Orci and Ed Soloman) and directing the VENOM film, but my biggest concern is if VENOM can really even sustain his own film. Obviously, they can do a lot better than what we saw in SPIDER-MAN 3 but I just don't know if any incarnation of the character can be interesting enough to carry a big-budget tentpole film.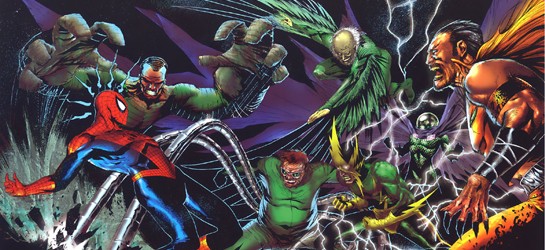 Drew Goddard, (who is already overseeing Marvel's DAREDEVIL Netflix show) will write, "with an eye to direct" THE SINISTER-SIX. Earlier this week, Andrew Garfield gave an interview where he mentioned he was only signed through THE AMAZING SPIDER-MAN 3. The confusing part of that was that Sony had already staked out a date of May 4th, 2018 for what was announced as THE AMAZING SPIDER-MAN 4. I wonder if this 4th installment is meant to be the conclusion of THE SINISTER-SIX story line. It's just speculation and obviously a long way off but it is hard to imagine a film about all of Spider-Man's villains without actually featuring Spidey.
The other odd part of this press release is that they announce Orci, Kurtzman, and Jeff Pinkner will be writing THE AMAZING SPIDER-MAN 3 but also mentions that the studio "hopes" Marc Webb will return to direct the third installment. It just seems like weird wording to have in a press release and I am surprised they have closed deals with all of the writers but haven't been able to with the director.
There are obviously a lot more questions now and I know you will all have plenty to say so let the speculation begin…
Follow me on Twitter here!