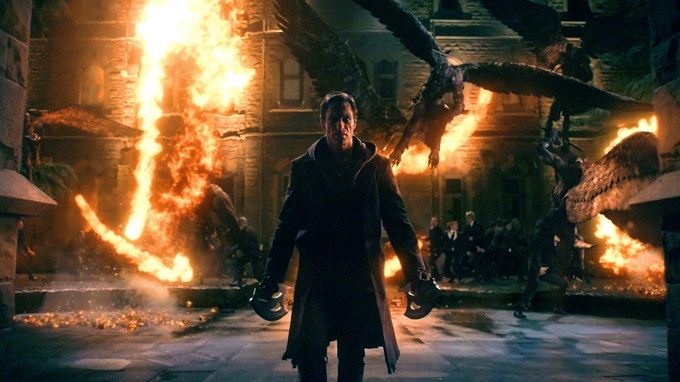 Here's the animated set-up for I, FRANKENSTEIN - which finds Aaron Eckhart as an amped up, badass version of Frankenstein's 'monster' fighting a war with demons and the like. Weird and wacky? You bet. How was this sold to studios and financiers ? I haven't a clue - but I'd love to know. Will it work? We'll find out when the picture opens January 24.
This one comes to us from Stuart Beattie, who directed TOMORROW, WHEN THE WAR BEGAN but may be best know to Geeks as the scripter of Michael Mann's COLLATERAL, the 30 DAYS OF NIGHT movie, and G.I. JOE: THE RISE OF COBRA.
Part One of what looks to be three motion comic installments can be found HERE.
——————
Glen Oliver
"Merrick"
- e-mail
- Twitter
- Google +