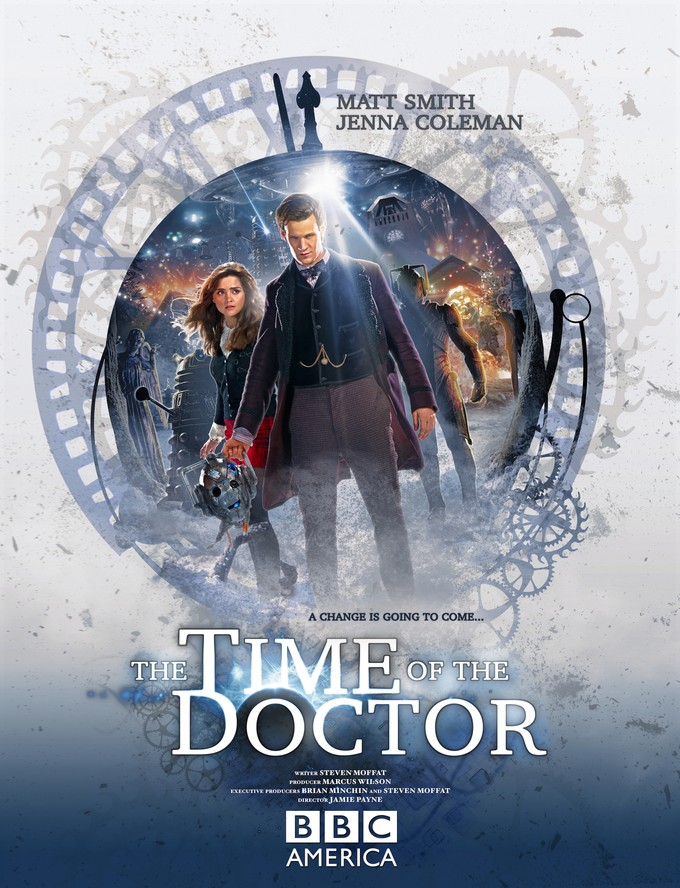 BBC has issued a new trailer for The Time of the Doctor - this year's Christmas Special that'll transmit Christmas Day in UK and North America. This represents Matt Smith's last appearance as the Doctor, a role who will be assumed by Peter Capaldi in this very story.
DOCTOR WHO overboss Steven Moffat recently spoke about the incoming Capaldi, saying…
"I'm confident that we'll sell this Doctor to our existing audience and he will be different enough that people won't just be miserable that they're missing Matt."
More Moffy thoughts on Capaldi come from SFX, but can be found HERE (thanks to @Robogeek for the heads-up!)
——————
Glen Oliver
"Merrick"
- e-mail
- Twitter
- Google +