Yesterday we got a glimpse at our first OFFICIAL trailer for the upcoming reboot, seriousization of GODZILLA (HERE). I really loved the trailer, and roundly applaud director Gareth Edwards and Director of Photography Seamus McGarvey for making a film so visually stunning that even its ugliness looks lovely. Can't wait to see it all on the big screen.
Here's an [EMBIGGENABLE] poster for the same, clearly plugging the HALO jumpers featured in yesterday's trailer.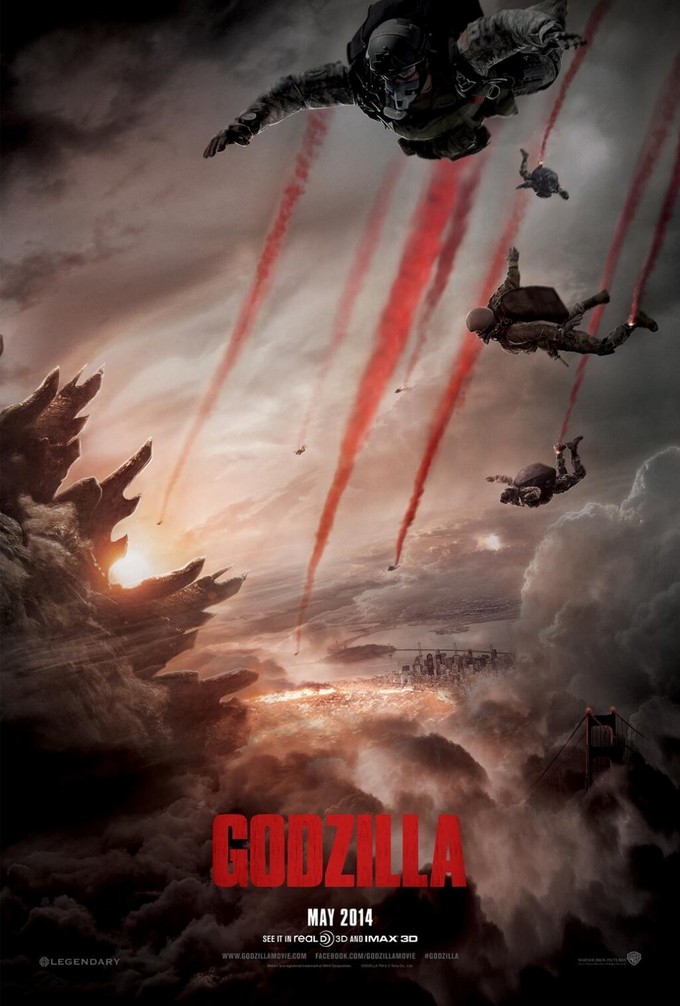 So far, I'm very intrigued, impressed, and hopeful this picture will shake out in a good way. We'll see when it hits screens May 16, 2014.
——————
Glen Oliver
"Merrick"
- e-mail
- Twitter
- Google +