Hey guys! Horrorella here...
Holy shit this looks awesome! I've been hearing rumblings about the Israeli film BIG BAD WOLVES over the past few months as it has stunned audiences at festival after festival, and today the U.S. trailer has been released. I CAN'T WAIT to see this flick!
In BIG BAD WOLVES a series of brutal murders puts the lives of three men on a collision course: The father of the latest victim now out for revenge, a vigilante police detective operating outside the boundaries of law, and the main suspect in the killings—a religious studies teacher arrested and released due to a police blunder.
It looks crazy-suspenseful and seems to have the level of dark, depraved humor that I can't help but get behind. Quentin Tarantino feels the same way, having dubbed the film one of his favorites of the year.
BIG BAD WOLVES opens on January 17th.
What do you guys think?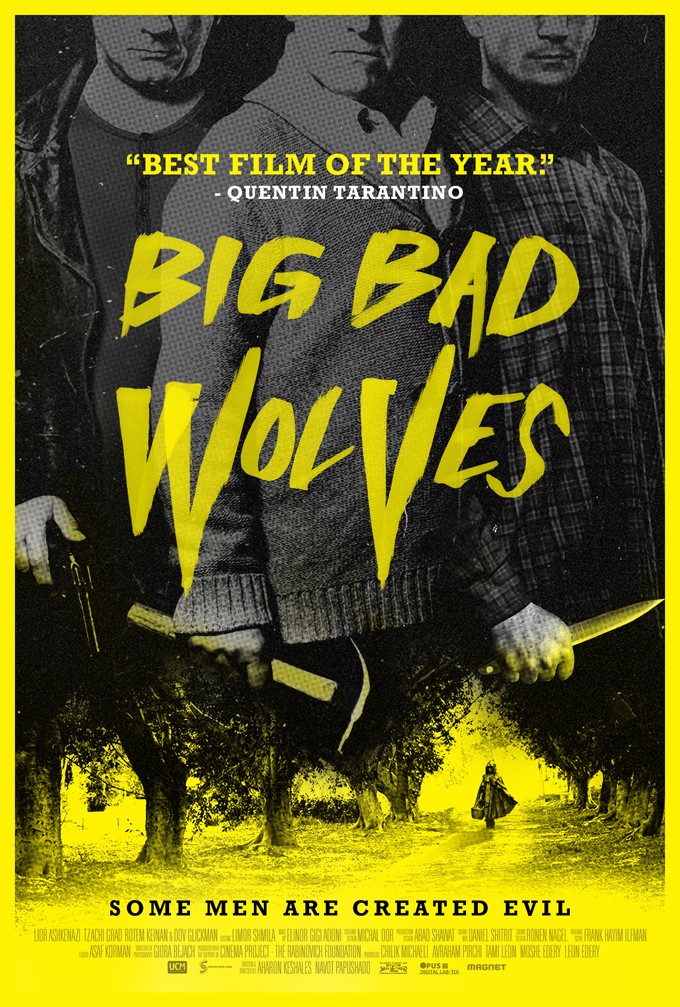 Poster via The Playlist