Hey Yo, Draven here.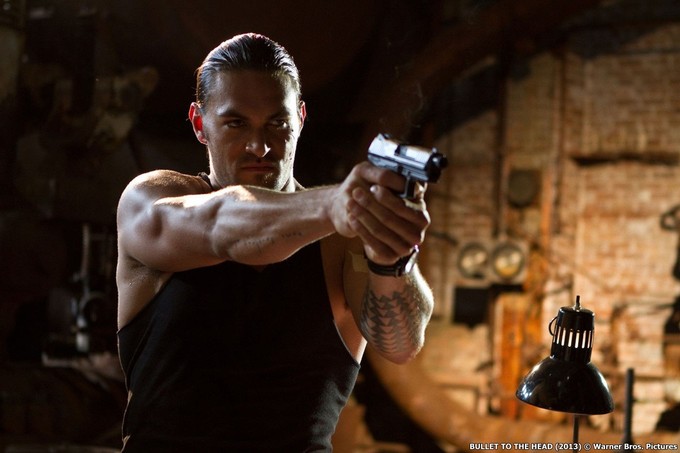 Jason Momoa was passed over for the role of Drax the Destroyer in Marvel's GUARDIANS OF THE GALAXY film but it sounds like DC is ready to get him into their cinematic universe. THR is reporting that Momoa is in final negotiations for a role in the upcoming BATMAN/SUPERMAN/WONDER WOMAN, MAN OF STEEL sequel.This comes after last week's news that Gal Godot has signed on to play Wonder Woman in the still untitled film. The role he is being sought for is unknown but there have been rumors that Doomsday is going to be one of the villains in the film and THR brings that up as a strong possibility (they also mention Martian Manhunter, but that seems a lot less likely).
Momoa had a great presence as the ass-kicking enforcer in BULLET TO THE HEAD and was one of the best parts of that film. If he is indeed playing a badass villain like Doomsday that could match-up with Superman (or kill him) then I think this is perfect casting. He has a rare mix of physicality and charisma that I think could really take off in a comic book film especially as a villain. (Yes I know his CONAN film was awful but I don't put a lot of that on him.)
Stay tuned as casting is really starting to heat up for this project, and in the meantime let us know what you guys think of this news? Who do you want to see him play in the film?
MAN OF STEEL 2: JUSTICE LEAGUE or whatever it ends up being called hits theaters July 17th, 2015.
Follow me on Twitter here!