Hey Yo, Draven here.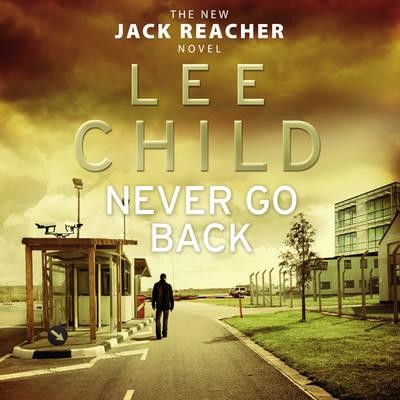 Well this news has already made my week, as Deadline is reporting that Paramount is developing a sequel to last year's JACK REACHER. Tom Cruise is returning and the film will be based on Lee Child's most recent Reacher novel, NEVER GO BACK. The writer/director of the original film, Christopher McQuarrie is too busy working on MISSION: IMPOSSIBLE 5 to write this next film but Paramount is hoping he will direct it.
I was a big fan of the original film and a lot of it had to do with the script and the direction so hopefully Paramount can attach some names that can keep up the quality established with the first one. I had expected it to be a big, dumb action film and it turned out to be an old-school, throwback mystery with some great suspense.
What do you guys think? Are you excited to see another JACK REACHER story on screen? How likely is Paramount to title it JACK REACHER: NEVER GO BACK?
Here is Amazon's description of the novel the film will be based on:
Former military cop Jack Reacher makes it all the way from snowbound South Dakota to his destination in northeastern Virginia, near Washington, D.C.: the headquarters of his old unit, the 110th MP. The old stone building is the closest thing to a home he ever had.

Reacher is there to meet—in person—the new commanding officer, Major Susan Turner, so far just a warm, intriguing voice on the phone.

But it isn't Turner behind the CO's desk. And Reacher is hit with two pieces of shocking news, one with serious criminal consequences, and one too personal to even think about.

When threatened, you can run or fight.

Reacher fights, aiming to find Turner and clear his name, barely a step ahead of the army, and the FBI, and the D.C. Metro police, and four unidentified thugs.

Combining an intricate puzzle of a plot and an exciting chase for truth and justice, Lee Child puts Reacher through his paces—and makes him question who he is, what he's done, and the very future of his untethered life on the open road.
Follow me on Twitter here!