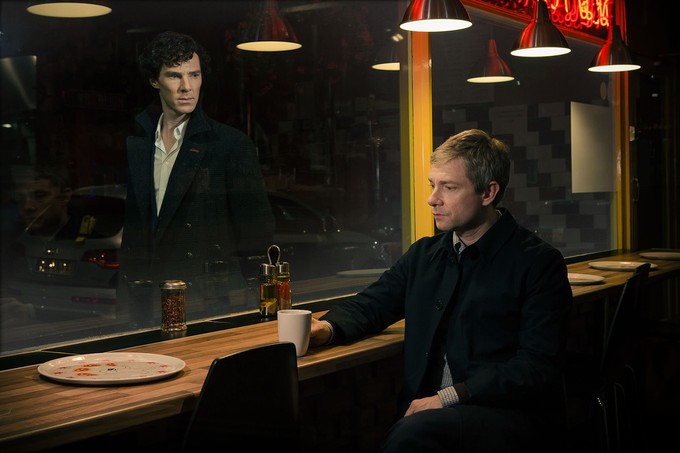 When last we saw Benedict Cumberbatch's remarkably performed Sherlock Holmes, he was all kinds of dead. Only, he apparently wasn't…or isnt…'cuz now he's back for another round of installments in BBC's lovely SHERLOCK.
The next batch of episodes - The Empty Hearse, The Sign of Three, and His Last Vow - begin transmitting January 1 on BBC One, arriving in the States via PBS on January 19.
Here's the newest trailer…
A nifty interactive trailer for SS3 can be found HERE!
————————
Glen Oliver
"Merrick"
- e-mail
- Twitter
- Google +