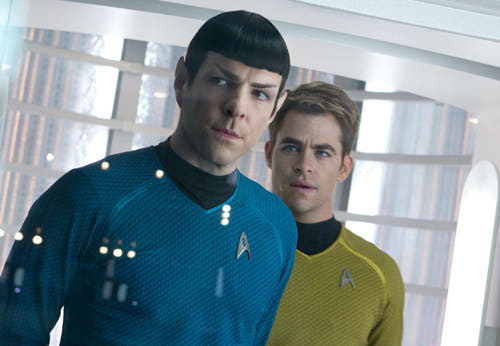 Variety and the Hollywood Reporter say Alex Kurtzman, who co-wrote the last two Star Trek movies with longtime writing partner Roberto Orci, will not be scripting the next Star Trek movie.
Orci will instead be collaborating with screenwriters J.D. Payne and Patrick McKay, who have been developing "Boilerplate" for Bad Robot.
Variety also says Joe Cornish, who directed the low-budget British sci-fi actioner "Attack The Block," is "no longer involved" with the Trek sequel despite having been in talks to direct.
I say somebody should find out what Nicholas Meyer is up to. Robert Wise was 65 when 1979's "Star Trek" hit cinemas.
Paramount hopes to launch Kirk and Spock back into space in 2016.
Find all of Variety's story on the matter here.