Hey folks, Harry here... So... Bryan Singer just unleashed this:
#Xmen #Apocalypse 2016!

— Bryan Singer (@BryanSinger) December 5, 2013
And HOLY SHIT YES!!!!!!!
SO - for those of you that see Xmen and APOCALYPSE together and your eyes glaze over and you wonder... SO? Folks, we're entering a whole new stage of Superhero movie making. Where the studios are beginning to seriously mine the right dreams and stories. Take that AMAZING SPIDER-MAN 2 trailer from earlier today. Sure, it is not my precious Silver Age SPIDER-MAN movie. I'm convinced at some point in my lifespan we could see that occur, but the notion of a SINISTER SIX movie? And sure it's all very ULTIMATE of them, but that's alright. We're set for some serious SPIDER-MAN action.
Then, Mr Singer is off making X-MEN DAYS OF FUTURE PAST - and the potential with that film is just beyond exciting for me. That he's following it up with what sounds like could be a run at X-MEN: AGE OF APOCALYPSE... well... that should mean we get BISHOP... but most of all, we get APOCALYPSE - and I would like to just throw Dwayne Johnson's name out there for APOCALYPSE. He'd be... amazing, I think. Here's the character: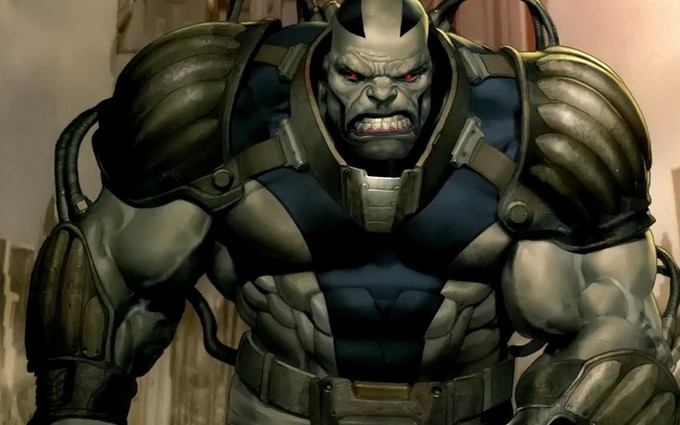 He's one of the greatest villains in the entire pantheon of X series and just in comics period. He's so much more than muscles and is a character that screams to come to life on film. Let's see how Singer does on DAYS OF FUTURE PAST... but if he's going straight to this... We could finally be getting the kind of X-MEN films we've been dying for. What do you folks think?