Papa Vinyard here, now here's a little somethin' for ya...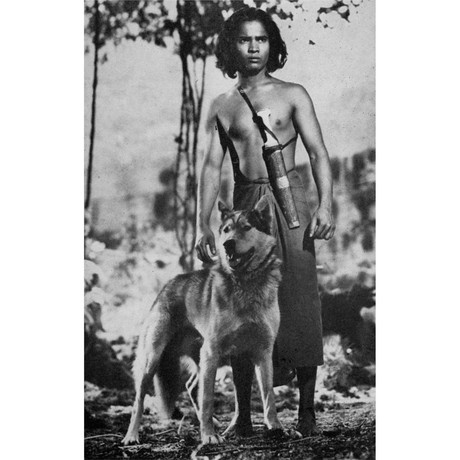 Let the games begin! Not even a month after Disney signed Jon Favreau to direct a JUNGLE BOOK movie for them, and Deadline reports that Warner Bros. has their own adaptation of Rudyard Kipling's stories in development. Because Kipling's work is in public domain, the Brothers Warner have no legal concerns over making a project parallel with Disney; either the first one to make it to production is the one that gets made, or we have a DEEP IMPACT/ARMAGEDDON, Panda Express/Yoshinoya Beef Bowl-type situation here.
They're in early talks with BABEL director Alejandro Gonzalez Inarritu to helm the picture. Given his proven ability to shoot in tough locations and his apparent talent for working with child actors, he seems like a good fit. More than anything, this shows that WB is going for something probably more mature and rough-edged than what the House of Mouse has planned (although I suspect neither will feature an ape singing "I Wanna Be Like You" to a fairer-skinned young boy).
I like the idea of Inarritu leaving his comfort zone and tackling a more mainstream, family-friendly project, but it seems like his JUNGLE BOOK is a harder sell than one from the guy who made ELF and IRON MAN. Who would you put your money on to get their film out of the gate first (or at all), Favreau or Innaritu?
-Vincent Zahedi
"Papa Vinyard"
vincentzahedi@gmail.com
Follow Me On Twitter