Papa Vinyard here, now here's a little somethin' for ya...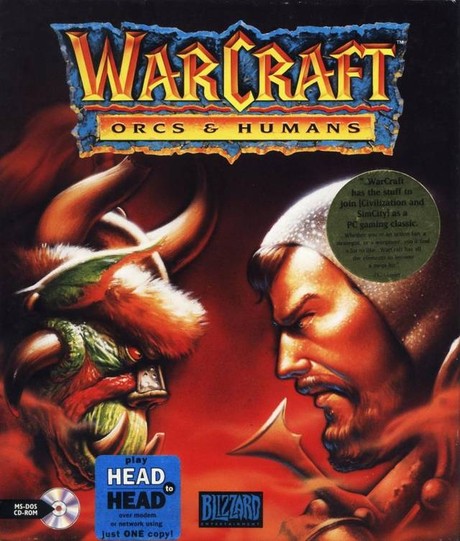 Back in September, there were reports that, of the actors being pursued for Duncan Jones' WARCRAFT feature, Paula Patton and Travis Kimmel were among those close to signing on. Well, it's been reported that the two have officially signed on, and will be joined by a quartet of newly-announced male names. Ben Foster (LONE SURVIVOR, 30 DAYS OF- ohh, you know who he is), Dominic Cooper (CAPTAIN AMERICA: THE FIRST AVENGER, THE DEVIL'S DOUBLE), Toby Kebbell (ROCK N' ROLLA, THE COUNSELOR), and Rob Kazinski (PACIFIC RIM, TRUE BLOOD) have been lined up for major roles, with only Cooper having not yet signed the dotted line. Starting to sound like an actual movie; after years of development, I'm starting to get the feeling that this WARCRAFT movie is actually going to happen this time!
Kazinski had his moments in both the film and the TV show he popped up in this past summer, but I'm more familiar, and more continually impressed, with the other three performers. Kebbell recently killed it in his charismatic, intense appearance in THE COUNSELOR, and Cooper has been winning me over in stuff like DEAD MAN DOWN and ABRAHAM LINCOLN: VAMPIRE HUNTER (not to mention his aformentioned credits) for a few years now. Seemingly needless to say, Foster is one of the most eclectic, talented actors of his generation. His is the name that really shows that Jones & Co. are shooting to make a legit movie, not yet another tone-deaf cash-in video game adaptation (as if Jones' previous credits didn't clue you in already).
As popular as WARCRAFT is, this film is going to need to appeal to non-fans and die-harders alike in order to justify its current tentpole status. If they keep hiring the level of talent they've been gathering up thus far, this could possibly transcend its somewhat-exclusive video game trappings, and become a four-quadrant fantasy flick on par with LOTR or THE HOBBITses. Or, at least, something that makes IN THE NAME OF THE KING: A DUNGEON SIEGE TALE look even hackier and dumber than it already is (although, I must say, if you haven't seen that film, it's kind of awesomely hilarious and worth checking out).
-Vincent Zahedi
"Papa Vinyard"
vincentzahedi@gmail.com
Follow Me On Twitter