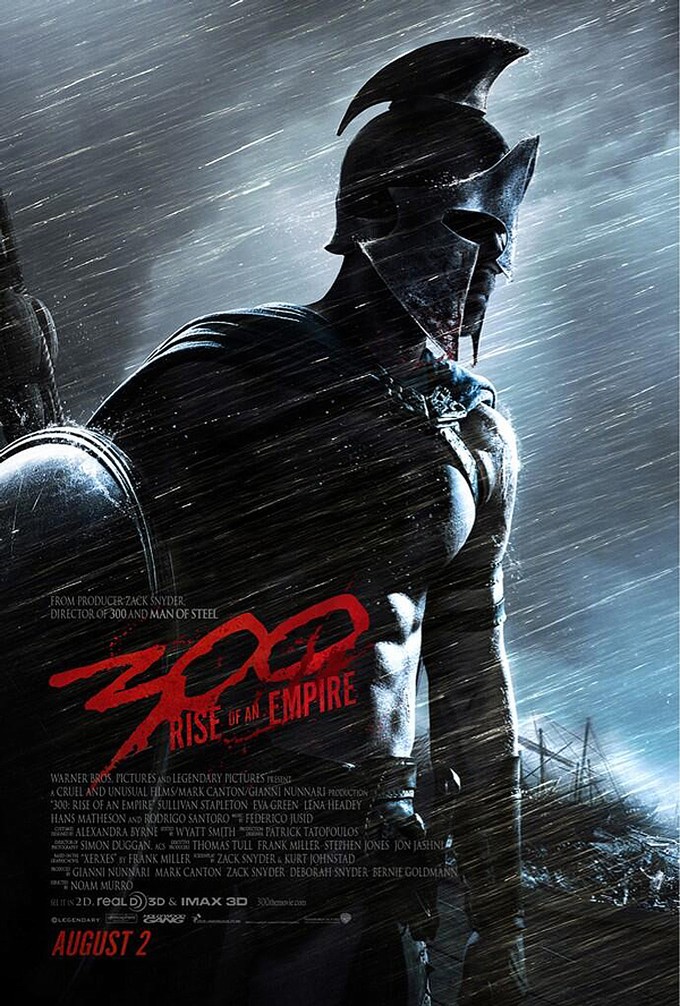 '
I have mixed feeling about this one. On one hand, I've never really felt 300 needed any kind of follow-up. Yet here one is, so…whatever.
On the other hand, despite the fact that some of this looks too virtual for my taste, there's some mighty nice design and imagery here. Kinda looking forward to seeing more?
On the third hand, this marks the first large-scale feature for helmer Noam Murro (sample work HERE) - who at one point was supposed to helm DIE HARD 5 (a bullet he was lucky enough to dodge). It's nice to see Murro finally catching the theatrical break he's been waiting for, although I'm curious as to whether his 'vision' for DIE HARD might have included some equally stunning high-violence/action poetry images (not virtual - I mean stylistically - WHICH…coulda been kinda cool).
Here's the new trailer, for the film which opens early March 2014. Off to play RYSE now.
————————
Glen Oliver
"Merrick"
- e-mail
- Twitter
- Google +