Hey guys! Horrorella here...
A trailer has been released for the new seductive thriller IN SECRET. Based on the novel Thérèse Raquin by Émile Zola, the story follows Therese (Elizabeth Olsen), a young woman stuck in an arranged and loveless marriage to her sickly cousin (Tom Felton). Life is predictably dull until her husband's childhood friend (Oscar Isaac) arrives for a visit, immediately stealing her heart. The two begin a torrid affair and conspire to kill off her husband so that they can be together.
The trailer promises an intriguing story, and having Isaac and Olsen onscreen together is exciting in and of itself. They are both actors that have taken on challenging and fascinating roles in the past, and I am always excited to see what each of them will do next.
The film also stars Jessica Lang, John Kavanagh, Shirley Henderson, Matt Lucas and Mackenzie Crook. IN SECRET will open on February 21st.


What do you guys think?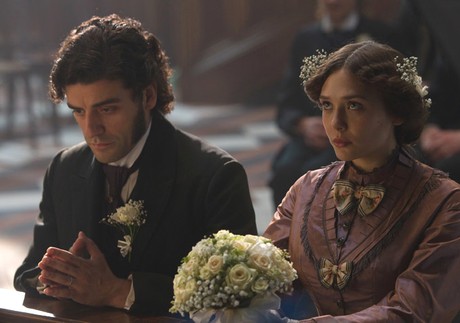 Photo via The Playlist