Hey Yo, Draven here.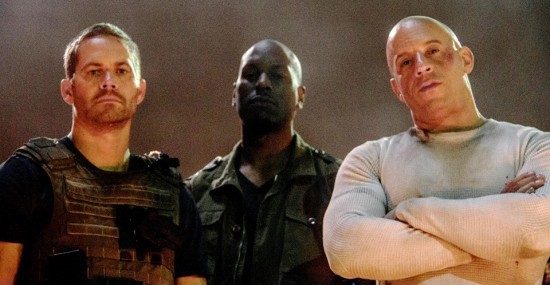 It has been a couple of days since the tragic death of Paul Walker, and as many of his family members, friends and fans continue to grieve, there is still the reality that he was a major part of Universal's billion dollar, FAST AND FURIOUS franchise. The sixth installment is getting ready to come out on Blu-ray and DVD next week, while the seventh one has been filming since September.
According to the New York Times, filming was about half way done for the film and Walker still had several crucial scenes to film. Filming was set to resume this week after a Thanksgiving break last week but has now been postponed indefinitely while the studio and filmmakers determine how to proceed with the film.
The film was already on a tight production schedule with a release date set for July 11, 2014. It seems like it will be difficult for Universal to meet that date, especially if there are massive re-writes and additional scenes have to be filmed. The cast and crew are also going to need some time before they get back to filming, so I assume Universal is going to push this release date soon.
Follow me on Twitter here!